Last week, it rained for two days. The cool temperatures, gray skies and sweet aroma of rain-soaked grass and pavement were an absolute delight. But now we're back to the relentless SoCal sun, and can only wish it were winter like it is throughout the rest of this country.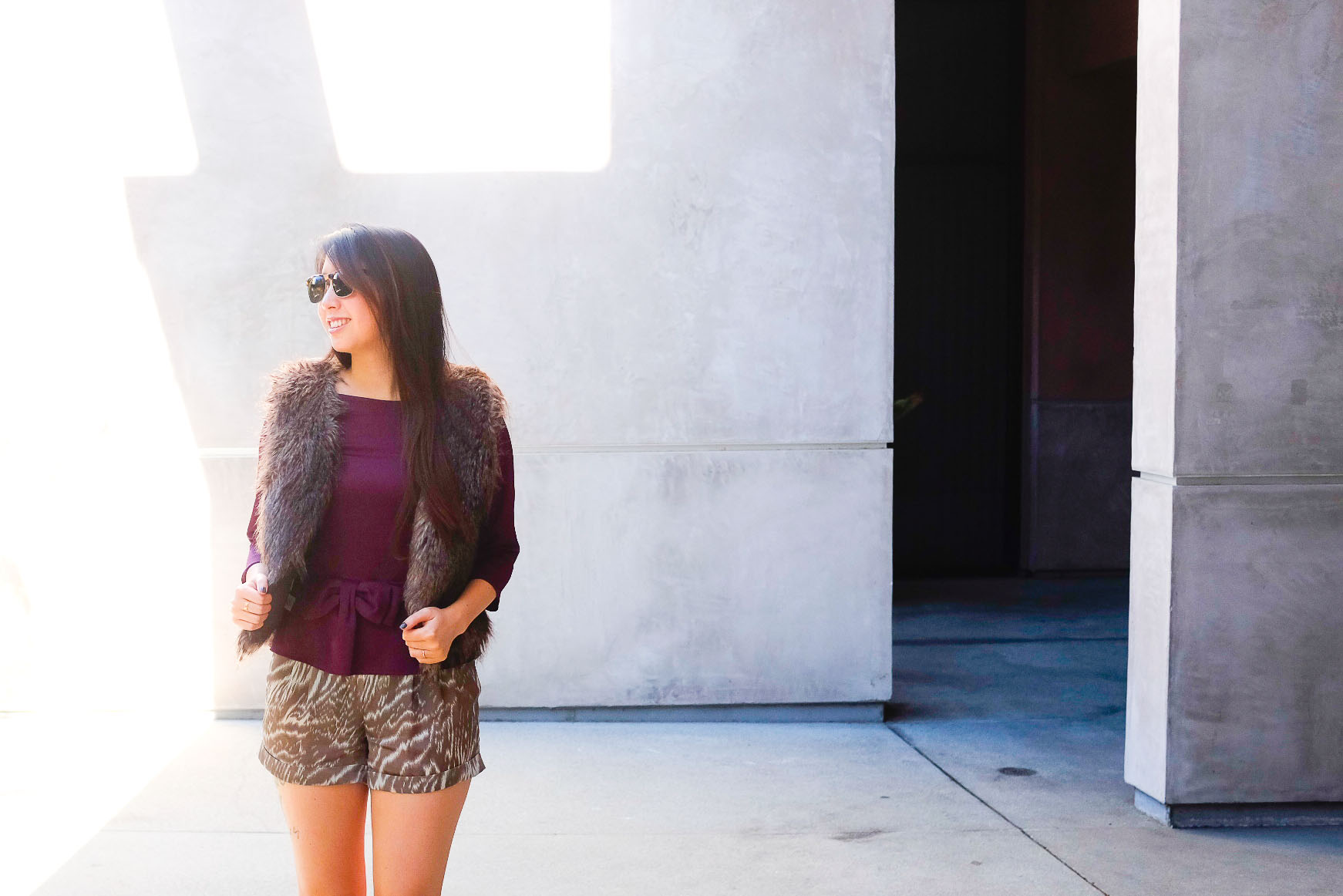 I'm learning to dress seasonally for a place with no seasons. And I've realized that it is more about the colors, fabric and vibe than about how many layers you've got on. With highs in the 70s and even the 80s, we hardly need to own coats!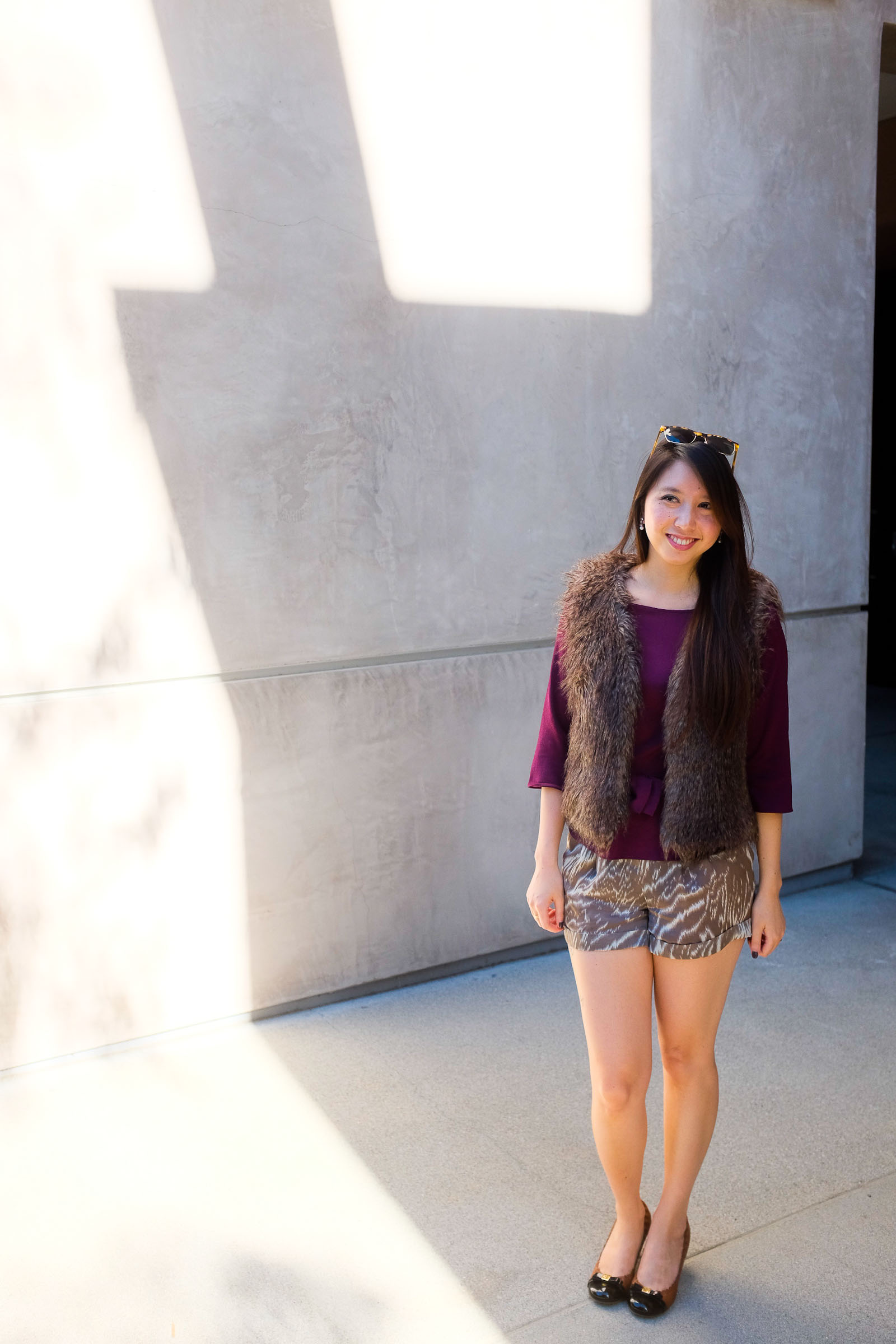 Wearing (all purchased in previous years): faux fur vest & maroon blouse (Ann Taylor) / kitten heels (Tory Burch) / shorts (Bar III)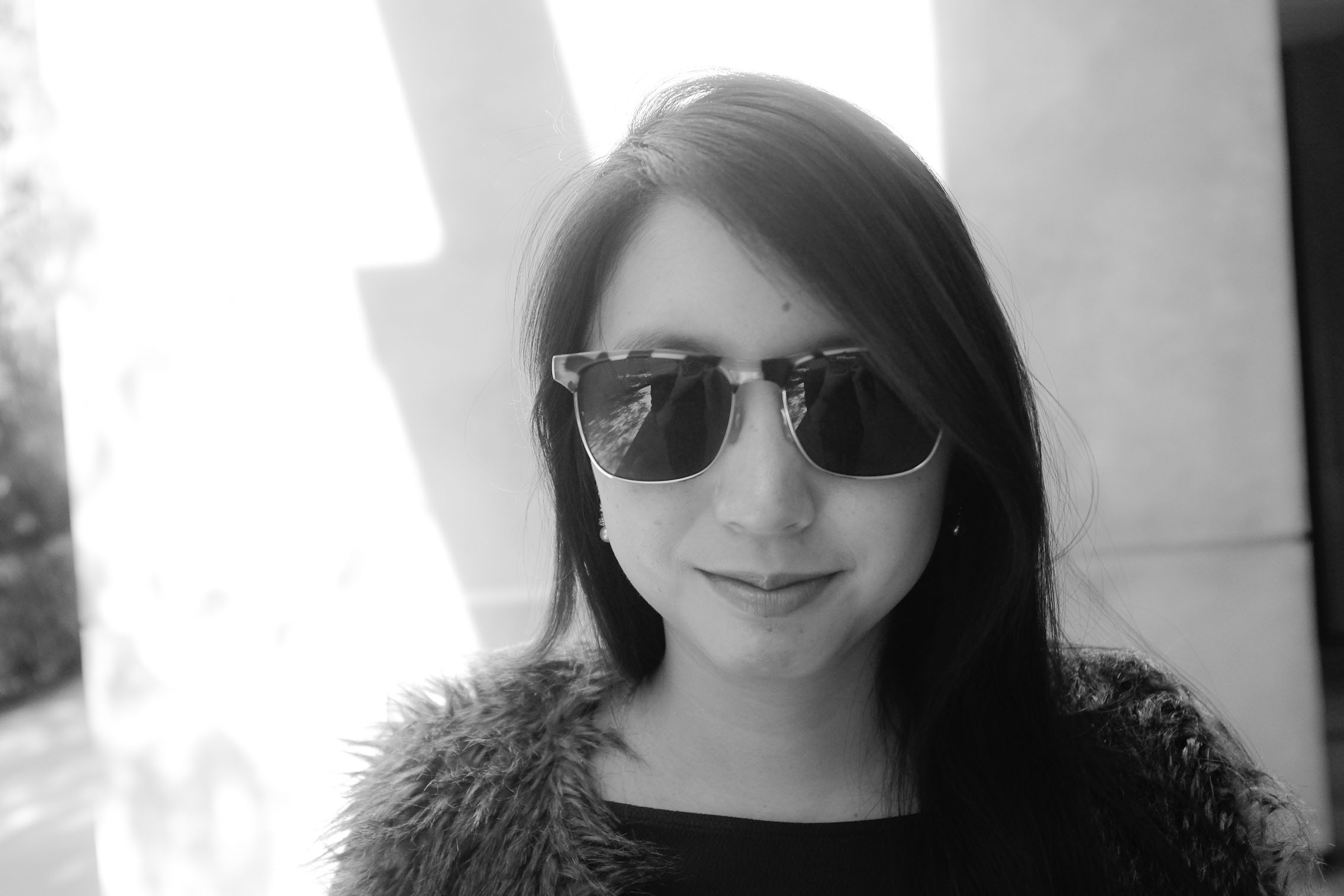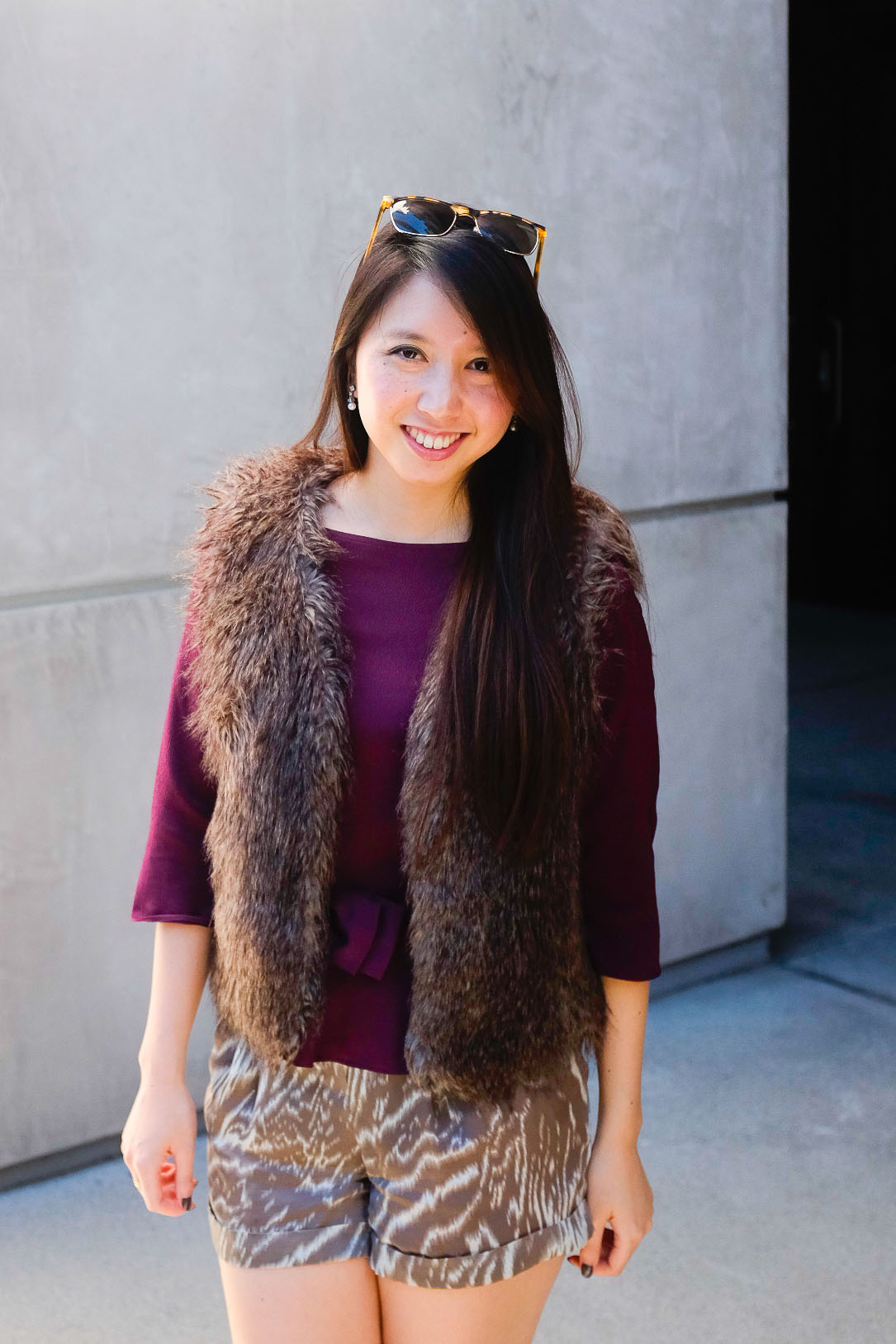 Don't you love faux fur? It's unbelievably warm and just gives off that luxe, cozy winter vibe. Bold, dark colors are perfect for this season– wine, maroon, teal, navy, evergreen. And swapping out sandals for pumps can always help ring in the season.
Thankfully, I'll be spending the week of Christmas holed up with family in the Colorado mountains. There will be iceskating, cross-country skiing, a fireplace, and SNOW!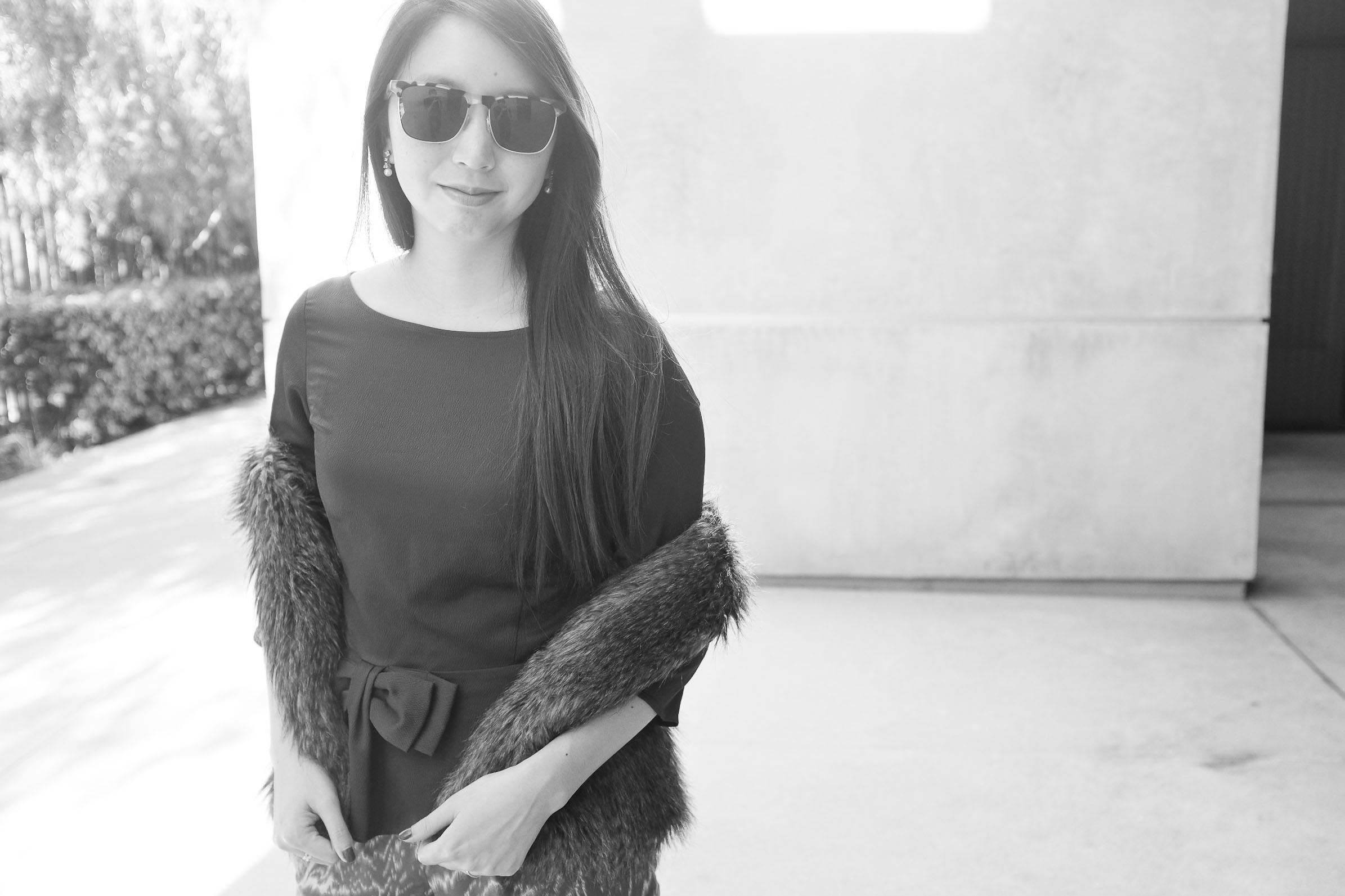 What are your tips for dressing seasonally? Would you be glad to wear summer clothes all year round if you could? I'd love to know!