Autumn in Kyoto is something else. Bursts of color occupy the stretch between earth and sky, spreading wide at the tops of trees, trickling down in fallen leaves, crunching beneath your feet.
Having lived in New England, my expectations weren't low. But there was a fineness and delicateness to the fall foliage in Kyoto that I can't describe as anything other than mystical.
Our suggested fall itinerary: temples and gardens galore
I fell in love with Kyoto in June of 2015. We were traveling through for just 3 days, but I was absolutely swept off my feet (excuse the cliche) by this gorgeous ancient city. Thousands of temples and gardens abound while visitors shuffle along in traditional Japanese attire as though there's no other way. The cuisine is unique, impeccable just like all other Japanese cooking, and yet with a uniquely delicate flavor. Kyoto has long been a popular destination, and it deserves every last raving fan.
Last fall, we decided to park ourselves in Kyoto for almost a full week. We were catching the tail end of autumn along with many other Japanese nationals making the annual pilgrimage to see the old capital dressed in reds, yellows, greens and auburns. Everywhere we turned there were Japanese citizens (many of them elderly) paying homage to Kyoto in an iconic season: there's nothing quite like hills of maple trees waving their brightly colored leaves like hands in the breeze.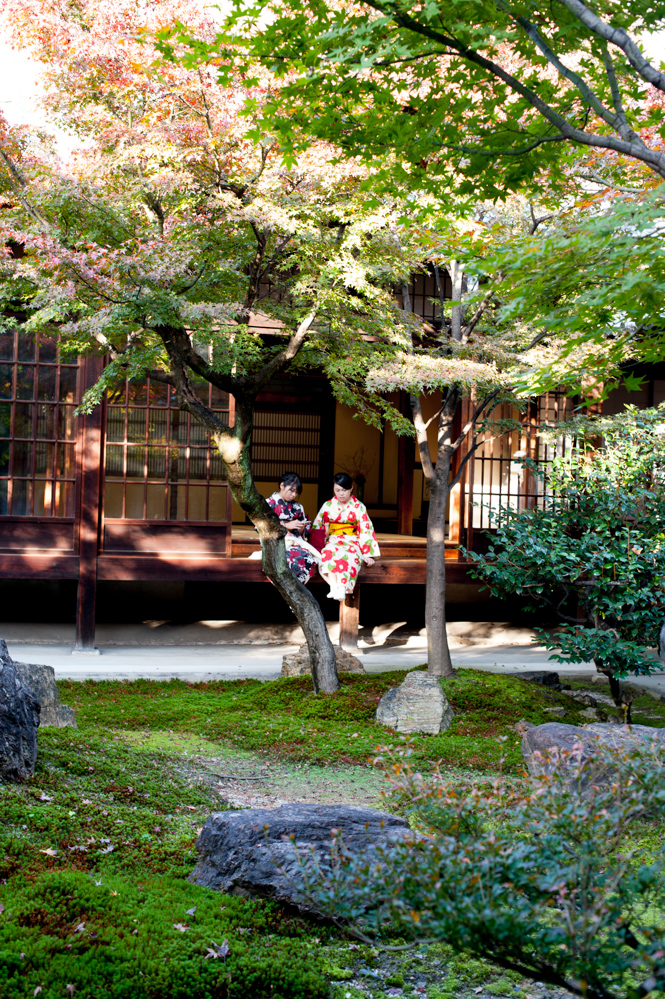 …
Continue Reading