The past month has been quite the whirlwind.
From Oaxaca to Guatemala back to Los Angeles, I feel ready to be in one place for a while. It's in the moments between journeys that we are able to absorb and process all that we've experienced. And even though I've been back for two weeks from Latin America, I think I'm still in that space of transition.
So it's an honor to be returning to this blog featuring a new ethical clothing brand. This trendy, all-purpose off-the-shoulder cocktail dress is made by artisans partnering with TROVE— an intrepid new company changing the face of fashion.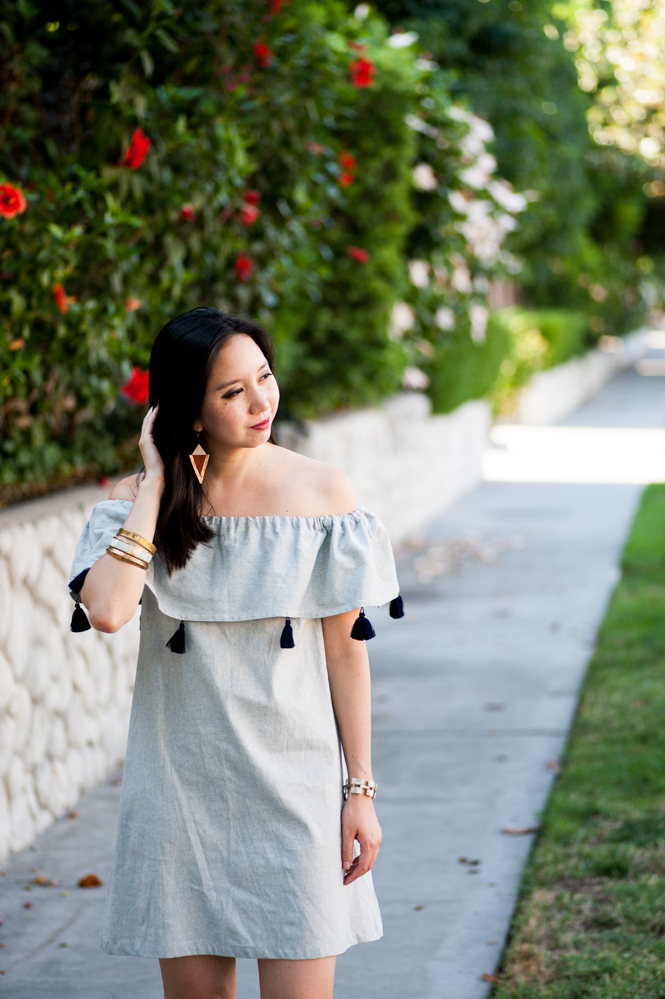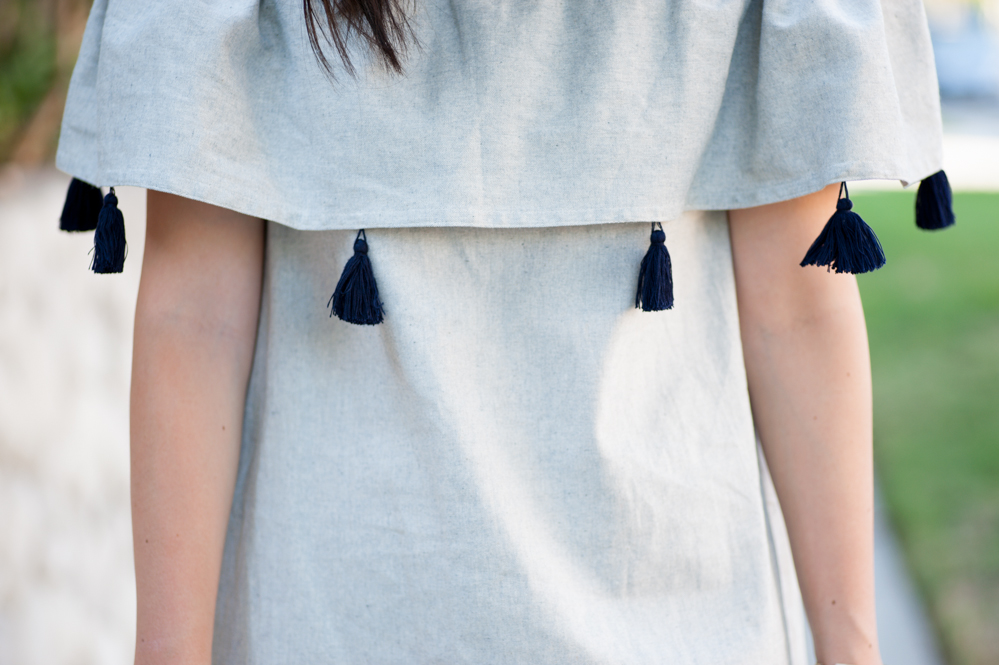 A company that matters
Some might say we're in a new age of entrepreneurship. So many people want to start companies that offer them freedom and the opportunity to leave a legacy.
But not every startup is created equal. Some simply seek to unleash the potential of the starter, while others are unlocking potential in communities all over the world.
TROVE not only creates beautiful clothing through fair trade partnerships, but they're also sustainable. Here's what they say about their fabrics:
The base of our fabrics are all made from a zero waste factory out of upcycled pre-consumer denim. This denim is ground back into fibre, spun into new yarns and woven or knitted into new sustainable and conscious-luxury fabrics. The manufacturing process is chemical-free, dye-free, and uses minimal water and energy, saving up to 20,000 liters of water per kilogram of upcycled material.

The woven portion of our product is a traditional garment worn by indigenous women in Central America called, foot loom fabric. Known for its fascinating patterns and vibrant colors, this particular fabric is woven on foot looms powered manually using timeless techniques passed down by generations. The end result is a one-of-a-kind work of art!

(More on their impact here)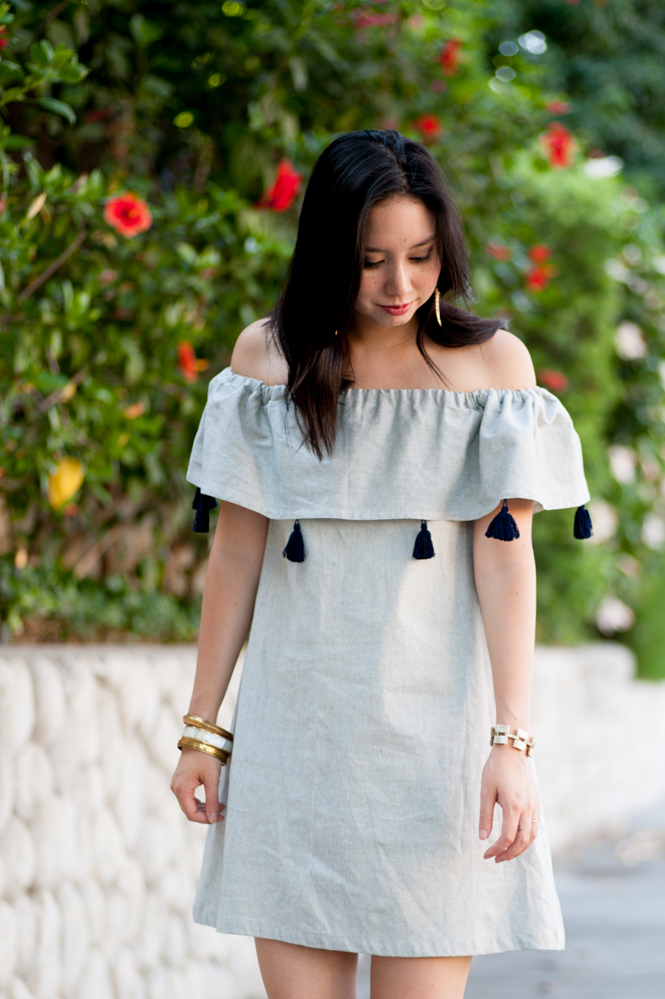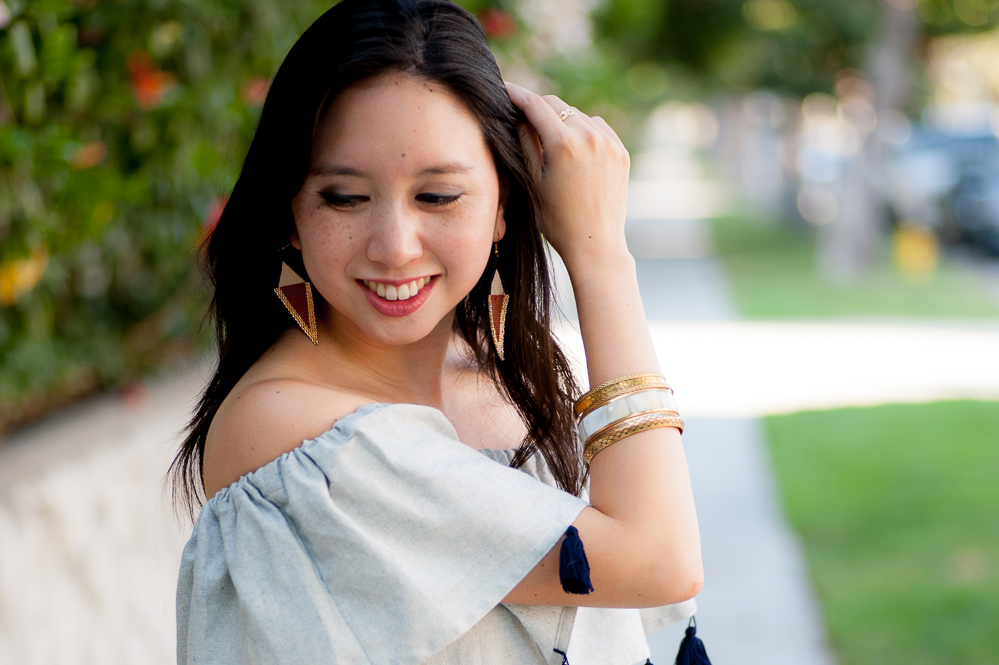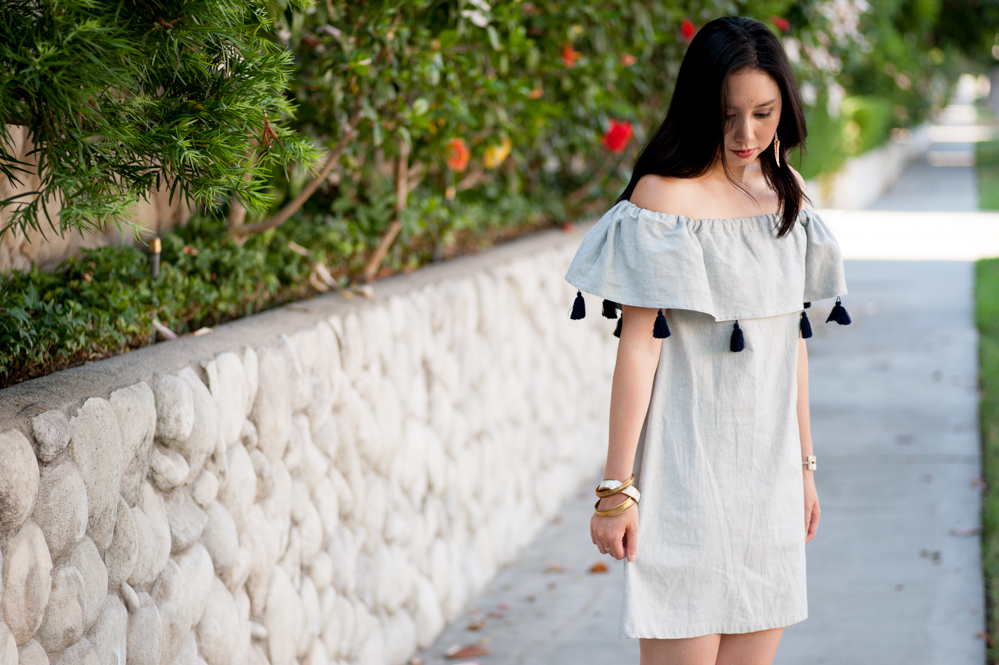 Good for the earth and for people
So yes, it is possible to find ethical clothing that is high quality, well-designed, and on trend. TROVE's brand helps create opportunity in countries like Guatemala, Rwanda, and India, harnessing the local traditions of each country to make clothing women in the U.S. love. They are so intentional on a zero-waste model that clothing is made-to-order; so you know you're getting something that isn't sitting in a warehouse, but created just for you.
What this means is that delivery is not instant. And I think that's a good thing. In the era of Amazon Prime, we often forget that behind handmade products are individuals– mothers, fathers, sisters, brothers– who desire dignity in their work as much as we do. TROVE orders take 4-6 weeks to arrive, and when they do, you know how much time has been put into making them just right.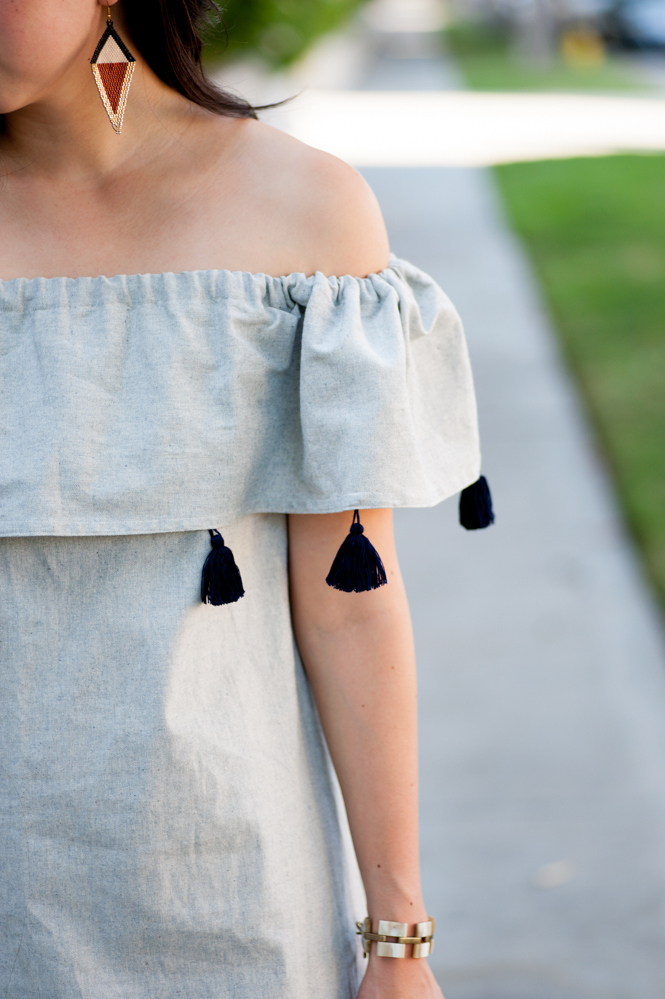 I love this off-the-shoulder dress, and have worn it to several occasions already. You can find it, along with other bespoke pieces from Guatemala, Rwanda and India at TROVE.
Jewelry featured in this post from Noonday Collection