Before you continue reading, I should say that this is NOT a post about how to use Pinterest to grow your blog. There are plenty of those– just look on Pinterest!
To come back to my main point, I'd like to share why I love Pinterest as a content consumer. That's right; yes I'm a blogger and I do use Pinterest to effectively grow my blog audience, but I also use it to find the information I need. I use it for purposes completely unrelated to my blog, and have found it to be the most useful social media platform.
I can't share a post about Pinterest, however, without mentioning that one of my posts was pinned over 7,000 times! That's a lot for my blog, and I would not have gotten that much exposure without Pinterest. Mostly I'm grateful that people enjoyed and shared the post; and also that Pinterest is, more and more, becoming an effective way to find useful content. But, I'm getting ahead of myself.
So, why do I love Pinterest? Let me count the ways…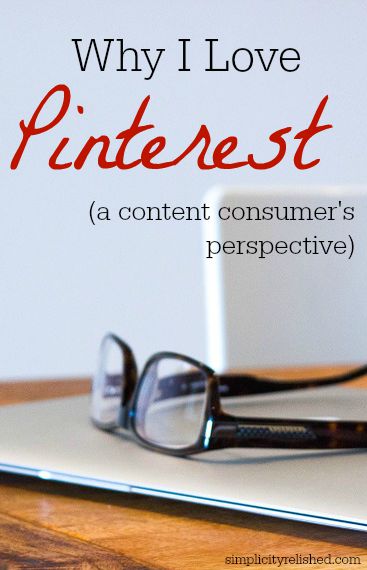 1) It's more media than social.
Pinterest is organized around content and sharing content, and less about the chitchat. Whether I use Pinterest to find good images or to research a topic, I don't have to wade through others' commentary before getting to the good stuff (hello, Twitter). Instead, I can tell from the image and description whether or not the content will be useful.
This is why I started Wanderlust Stories, a group board for travel bloggers to share their content without the fuss of a facebook page or twitter chat. There is a place for those, but for us who simply want to find likeminded others through excellent content, a board needed to be made!
Follow Daisy 's board Wanderlust Stories on Pinterest.
2) It's image-based.
Not all information can be conveyed through an image, but a lot of it can. When I see a high-quality image, it lets me know that the author put a decent amount of effort into the post. The author also probably intends to be helpful, which promises a good post. I also use Pinterest to find pretty images simply to enjoy them. My board, Architectural Brilliance, is a space where I select the absolute best photos of homes that demonstrate gorgeous design!
Follow Daisy 's board DESIGN // Architectural Brilliance on Pinterest.
3) Quality is demonstrated by re-pins.
If a post I find has a lot of re-pins, then I automatically know that it's worth a read. Unlike Google, which tends to prioritize the biggest sites (e.g., search for tutor + any city and you are bound to get Wyzant), but not necessarily the ones that offer the best bits of info. On Pinterest, it's possible to search and find information that other people endorsed by sharing. 
4) It's a great way to share information with others.
We use email for almost everything, and Pinterest helps me avoid having to email the links I love to others. Not only does it shrink the number of emails in my outbox, but Pinterest also makes it really easy for me to find that post again. I'm pretty sure that no other social media site does this quite as well: organizing helpful posts on Pinterest can save us a lot of time! I've really enjoyed collecting posts on blogging and on small business, and I always look out for posts that I think are especially helpful. Some of my fellow pinners and I share posts with each other (without any formal agreement, of course), simply because we're both interested in the same thing!  
Follow Daisy 's board LIFE // Blogging Tips on Pinterest.
5) Everyone becomes a curator of taste.
Pinterest is a bit like Instagram in this way: each person's account develops a certain aesthetic, and you can decide if you want that aesthetic in your feed. By following individuals who have curated an inspiring aesthetic, I opt in to being exposed to content that will actually benefit me. 
Sometimes when I'm trying to decide whether to follow a blogger, I check out their pins and boards. I want to know if I like what they like; what do they focus on and appreciate? Which pins are they finding and sharing?
One of my most popular boards is actually my recipe board! It's always fun to know that someone has taken a look at what I think is delicious, agreed, and decided to join in on the fun.
Follow Daisy 's board FOOD // Healthy(ish) Meals on Pinterest.
6) It's less about my image and more about others.
Don't worry, this is not a failed attempt at demonstrating humility in the realm of social media. What I mean is, Pinterest is not the place to build an extensive profile, to constantly be talking, or to share a thousand photos of myself. Instead, it's a place where others' good work is celebrated. I like and pin things because they're worth it.
That's not to say that I haven't used Pinterest to promote and share my own blog content. In fact, I make it a point to create a pin-worthy image for almost all of my blog posts (certainly the information-oriented ones), and have gotten a lot of success there. But I love that that success is mostly organic; people found my post either because they follow my account, or they discovered it through a search. Either way, that's the kind of traffic I want as a blogger. Join me on Pinterest!
Visit Daisy 's profile on Pinterest.
The Takeaway:
If you're a blogger, there are probably other readers out there like me!
If you love great content, then Pinterest is probably an awesome place for you to find it!
Do you use Pinterest? How has it benefited you?