Our trip to Japan is in less than 2 weeks…
It's hard to believe. Aaron and I are both somewhat drowning in work at the moment, so our Japan adventures still seem far off.
Sometimes I feel as though I'd like to sleep for a week when work finally lightens up. But as I look through our itinerary, my excitement grows– not least because my husband volunteered there in 2011.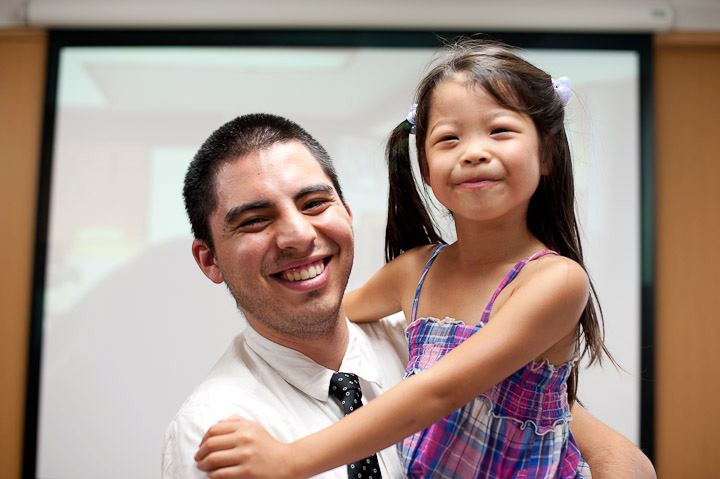 Japan is a destination with so many layers, and it feels impossible to ever see it all. But that doesn't mean we won't try.
The cliche of every cross-cultural adventure is that we will experience cultures unlike our own. And while I hate cliches, the fascinating thing about Japanese culture is that it is just as modernized as the West, but all too differently.
This means there will be more than a few moments where our foreign-ness is painfully apparent. The familiarity of advanced technology and first-world accoutrements will be juxtaposed with dramatically different social standards. Knowing me, I will probably put my foot in my mouth, periodically, throughout the trip.
In addition to expecting occasional embarrassment, I also expect to be amazed. There is something about the quiet, consistent and perfectionist nature of Japanese culture that I hope to learn from.
We come from a culture that is always talking, and I've already observed that we need a little more silence around here. But am I ready for the kind of silence in Japanese temples, gardens and even restaurants?
"Just assume that you're being too loud– all the time." That's the advice I got from some website I no longer remember. When you're in Japan, remember that your very presence is already too noisy. Duly noted.
10 Highlights On Our Japan Itinerary
1) Tokyo, Old and New
To be honest, I'm a bit nervous about Tokyo. It's a bustling city that is unbelievably organized, but that does not mean it will be easy to find anything. We'll visit the stately Imperial Palace as well as the funky Harajuku District– a combination that seems more like a paradox than anything else. Wish me luck.
2) Tsukiji Fish Market
This open market is so famous that it should be a tourist trap, except for the fact that almost every sushi chef in Tokyo still frequents it. Renowned for its daily tuna auction and the myriad seafood and produce selections, Tsukiji is a legend in the culinary world. Hopefully I won't get in anyone's way as I wander through.
3) Sushi-Making Lesson
Theoretically, some kindly chef has agreed to teach us how to make traditional Japanese sushi. I hear that it's really all about the rice, and if you've seen Jiro Dreams of Sushi, you know how many years of training that takes to perfect. We'll also be devouring professionally-made sushi, since whatever we create will likely be an unappetizing glob.
4) Takayama, the Japanese Countryside
Straw-roofed, tranquil, and most importantly, tourist-free. Except for us, of course. Takayama is a region that is off-the-beaten-path for most. But, we'll be tasting sake, learning how to make Japanese paper, and wandering through an old traditional residence.
5) Kenrokuen Garden
Arguably (very much so) the most beautiful garden in Japan, Kenrokuen is on the list. And I will be torn between taking that time to pray and meditate, and actually photographing the place like a crazy person.
6) Ryokans
Ryokans are traditional Japanese inns. What does this mean? Traditional robes, slippers, and sleeping on the floor in some of the most gorgeous locations. Ryokans can range from budget-friendly to ultra-luxurious, but they agree on one thing: relaxation done right. And the Japanese do relaxation not with down pillows and breakfast in bed; they do it with hot baths, minimalist decor and seasonal dining.
7) Kaiseki, seasonal cuisine
Ryokans feed you traditional Japanese cuisine that changes with the seasons. The culinary scene is full of inventive ideas on how to best use the freshest, ripest harvest. Combine these simple, rich flavors in a series of dishes and… absolute bliss.
8) Traditional Kyoto
Other than gorging myself, my one other requirement for this entire trip was to wander through the Kyoto bamboo groves in Arashiyama. I don't know what it is about bamboo– perhaps the fact that we had some wild bamboo plants at my home growing up– but it makes me feel calm and at peace.
9) Hakone and Mount Fuji
It seems unfair that Japan basically has everything, right? All of the above eight points and an active volcano! We will be staying in scenic Hakone to soak in its hot-spring baths, and then trekking our way up (on wheels and on foot) Mount Fuji.
10) Tempura, Ramen, Mochi, Matcha, Soba, Tofu and more…
Did I mention I love Japanese food? My Japanese cooking skills can hardly keep up, so I hope Japan is ready for my appetite. But really, how can one culture have invented such unique and widespread food traditions? As Anthony Bourdain once said, "This is a great country. Every chef I know wants to die here."
Have you been to Japan? Any tips for avoiding embarrassment?