I love it when I find something that never ceases to fascinate me.
I've sung the praises of California's central coast enough for you to know that this is one of my absolute favorite parts of the world. Nothing can parallel its crashing waves, myriad shades of blue, or the fact that it's all very accessible to intense hikers and slow wanderers alike.
The first time I visited Point Lobos was not so long ago. It's a popular stop for visitors to the area, so I've often skipped over for fear of having a hard time parking.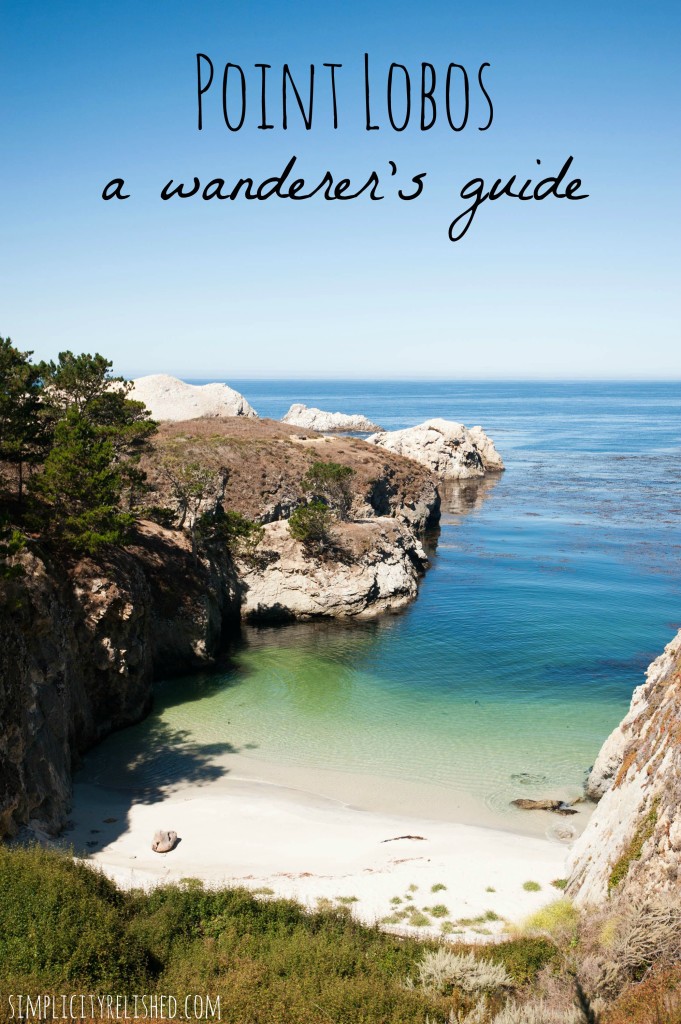 However, the first time we went in, I realized that skipping over this place was a huge mistake I never want anyone else to make. Point Lobos is no Yellowstone– and it's much smaller than Big Sur– but certainly is a gem in its own right. The oceanside reserve is home to seals, whales, and all kinds of wildlife; there's tons of hiking trails and places to enjoy a quick picnic or quiet moments by the waves.
If you're heading to Monterey, Carmel, or Pebble Beach, California, then Point Lobos is a stop you won't want to miss.
How to get there
Point Lobos State Reserve is just south of Carmel-by-the-Sea on the scenic Highway 1. You'll have to pull into the entrance to the reserve and pay about $10 to enter and park.
Once you're inside, you'll be given a map of the place. It is not difficult to follow the road that loops around the entire peninsula. Along the road there are small parking lots to leave your car and walk around. You might want to go early in the morning in order to secure a spot at each stop.
If you would like to take a look at a map of Point Lobos, you can find one here.
Stop #1: Whaler's Cove
This first spot has stunning rocks that rise out of the placid waters inside a small cove. You might be able to see otters playing in the bull kelp as seagulls soar high above.
Climb up the steep incline to a vista point that offers unparalleled views.
Stop #2: Sand Hill Cove
If you don't have time to wander around the park on foot, then drive over to Sand Hill Cove, where you'll find tons of crystal-clear tide pools at low tide. We spotted sea urchins, crabs, and even fish in these pools– and then we saw a huge whale off in the distance. With any luck, summer visitors will see pods of whales playing not far from the shore!
Stop #3: China Cove
This is by far the best stop that you can drive to. Make your way to China Cove to see the gorgeous blue-green beach down below. Unfortunately you can't go down to the beach anymore because of erosion, but you can sometimes spot seals sunning themselves there.
Next, continue on the trail toward Gibson Beach: it's a lesser-known white-sand beach that is perfect for a picnic. Once you've marveled at Gibson, follow the trail along the coast towards Bird Rock. The real sight here is not Bird Rock, but a gorgeous natural arch in the ocean to the left as you head towards the rock. Follow the loop the trail makes and you'll see the arch, unassuming and photogenic.
Read more about Point Lobos on its official foundation website.
What do you think? Isn't Point Lobos something else?