My definition of perfectionism has gotten a whole lot bigger.
I used to think that perfectionism meant looking good all the time, performing well at everything, and creating an impenetrable facade of, well, perfection.
As it turns out, perfectionism is a lot more about the self than anything else. It's about perception, will, and inflexibility. It's driven by all kinds of forces that are generally harmful when taken too far.
Coming to terms with my perfectionism was no easy task. After all, once admitting to perfectionism, one is no longer perfect. Ironic, isn't it?
But, was I willing to confess my need to be perfect– really, to have my way– in order to experience more freedom? Can perfectionism be traded in for more joy?
As I continue journeying through marriage, through this confusing twenty-something season, and through life in my less-than-favorite city, I am realizing that perfectionism is best lost as soon as possible. And I've come to that conclusion through a series of revelations.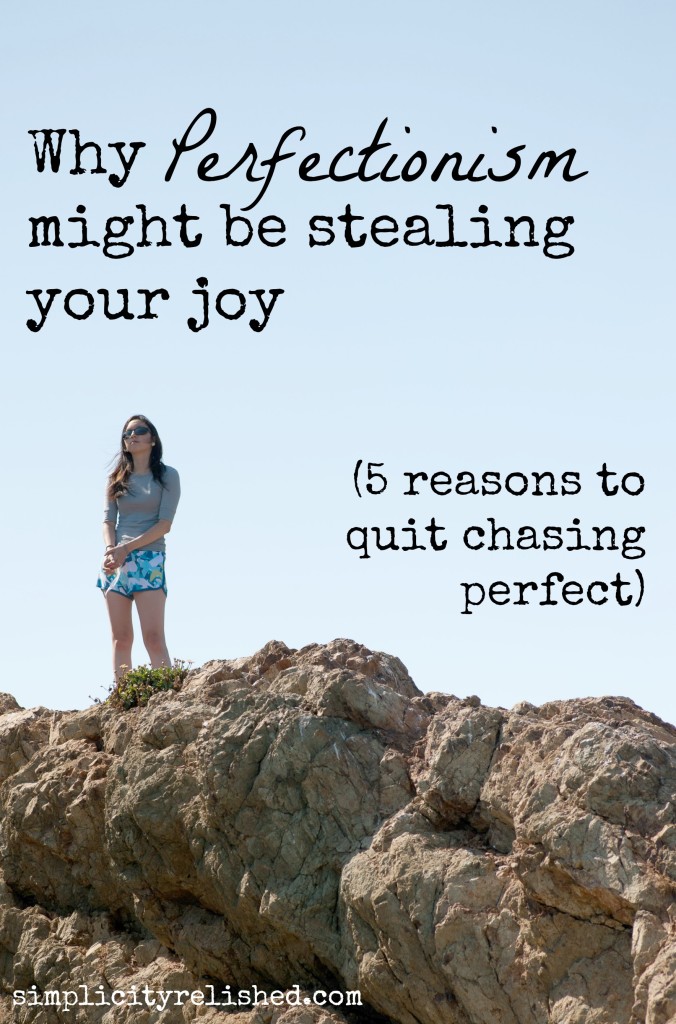 …Continue Reading