Have you ever looked into purchasing home decor– perhaps from West Elm or Pottery Barn– and been disappointed by the high prices of chic items? And then, did you research exactly what it would take to do-it-yourself– only to be overwhelmed by the number of skills and tools you'd have to acquire?
Me too.
I won't lie: my taste is relatively selective (some might say sophisticated, but I wouldn't), and that usually means I can't afford the pieces that I love.
I'm also not a big DIY-er, only because most of the things I like are too hard to make, or would take too much time.
So yes, in a sense, I'm the Goldilocks of home decor: too poor to purchase, too lazy to make. 
It's a good thing that I take a minimalist approach to shopping, because I haven't accumulated too much decorative clutter over the years. Generally I'd rather have no decor than a handful of items that don't go well together.
Still, I never want our home to feel sparse, cold, or plain; I want our walls to speak of the things we value and inspire us with simple beauty everyday.
Can you relate? If so, I have some tips for you!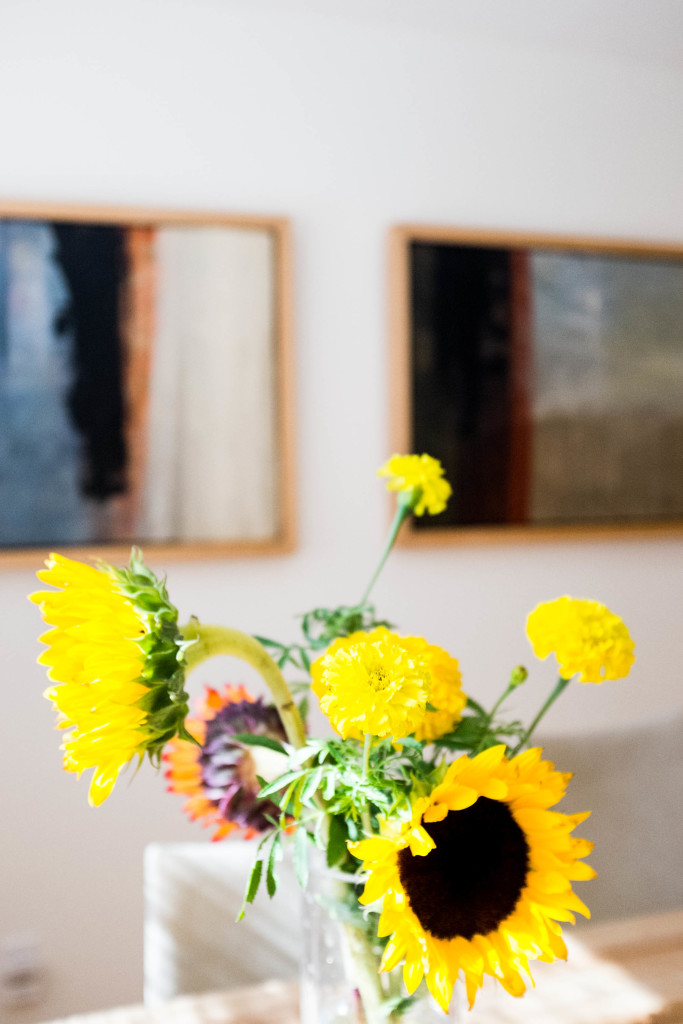 5 Simple (and chic!) Ways to Decorate on a Budget
1) Stop killing your succulents.
Succulents are so cheap– at our farmer's market, you can get a pretty good succulent for $2.00– and yet, I used to always kill them. Once they died, I'd throw in the towel, thinking they must be impossible to keep alive.
But really, there's something many of us don't understand: succulents are low maintenance, not no maintenance. They need plenty of light, oxygen, well-drained soil, and they'll pretty much live forever. Read my post on how to avoid killing your succulents, or check out this book about succulents that I'm really loving.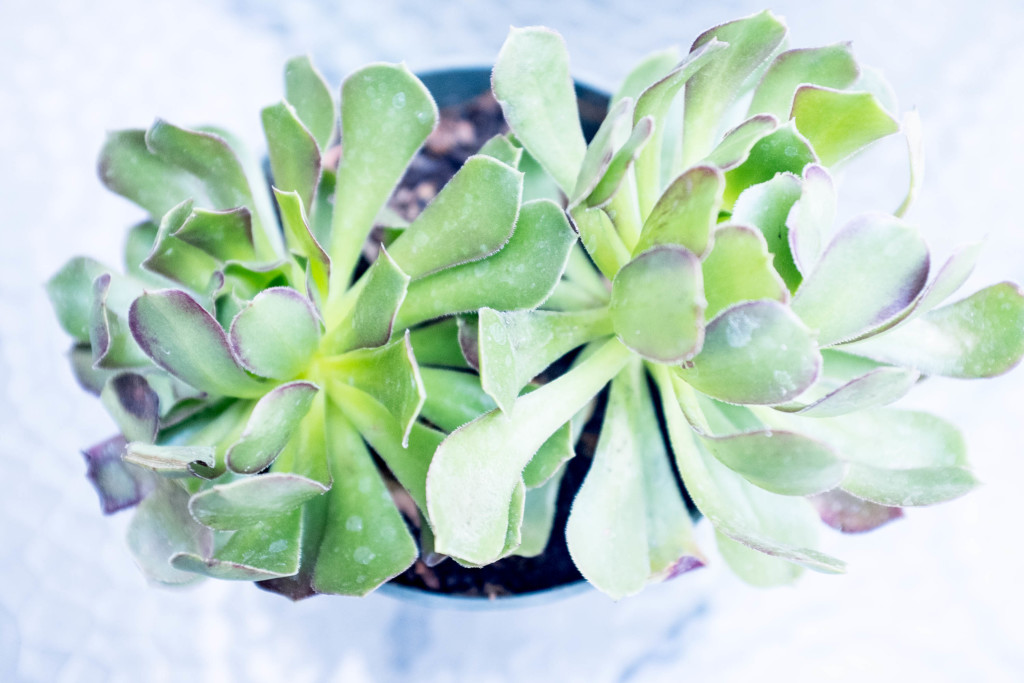 2) Make your own abstract wall art.
Abstract art is all the rage! And the good news is, it's relatively achievable. With acrylic paint, a canvas and a few brushes, your art can adorn the walls.
This is a project I like, because it's really all about pairing colors in creative ways. Paintings you make yourself (or with friends!) can be just as special as ones that sell for hundreds or thousands online.
Learn more about what you need to make pretty wall art here.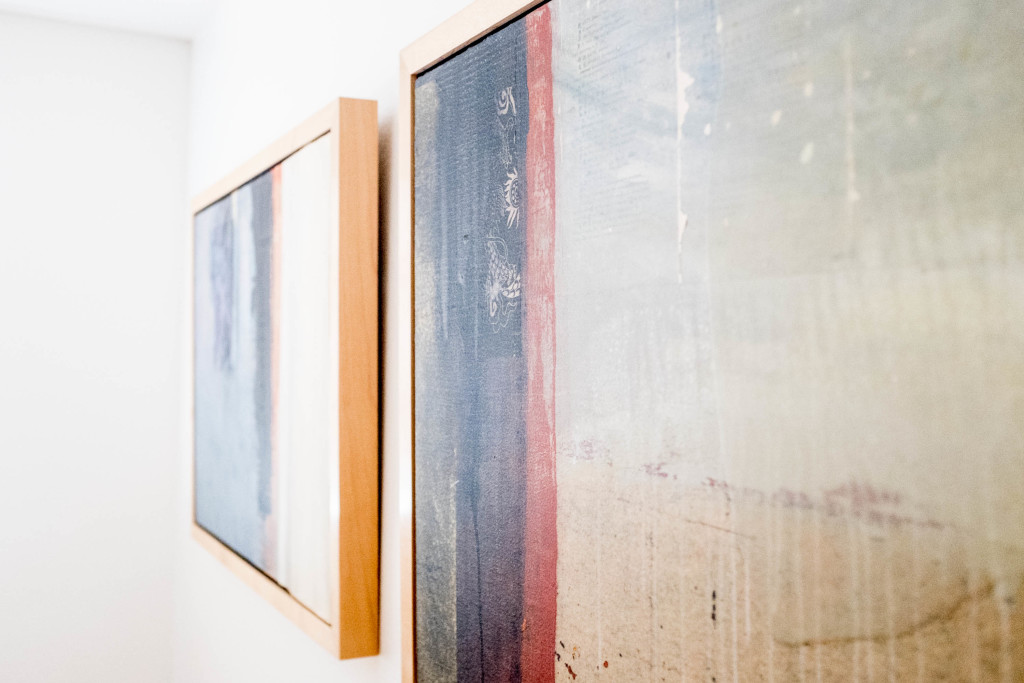 3) Find cheap, seasonal flowers at the farmer's market and make them last.
Yes, fresh-cut flowers have the reputation of being expensive. But what if you could pay only $5.00 for 2 bouquets' worth, and make them last for 2 weeks? Not too bad, right?
It turns out that seasonal flowers can truly be that cheap. The ones shown here were part of a larger seasonal bouquet we purchased at the farmer's market. I'm determined to make them last– Jenna's post about making fresh cut flowers last longer is brilliant!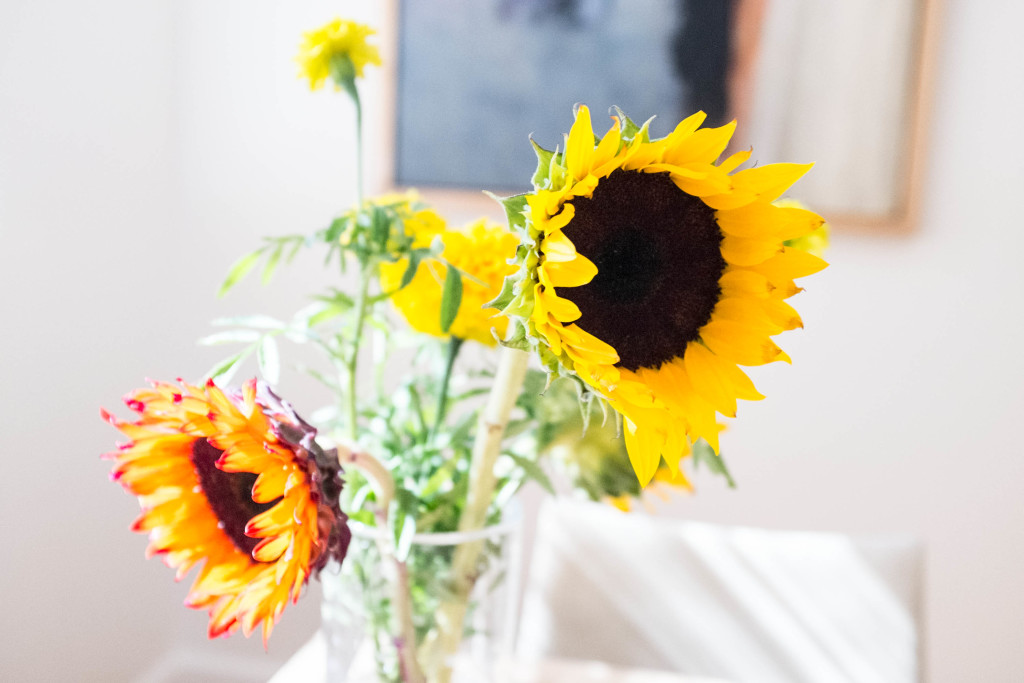 4) Put your food on display.
This is probably the cheapest (and healthiest) option on the list. I'm a strong believer that all things natural and fresh are beautiful, so why not your fruit bowl?
Finding a good container for your weekly non-refrigerated groceries can be a great way to decorate: apples, squashes, citrus and root veggies are excellent choices. Whether it's a basket, a wooden salad bowl, or one of those funky metal fruit hammocks I used to think were awesome, this makes a good centerpiece.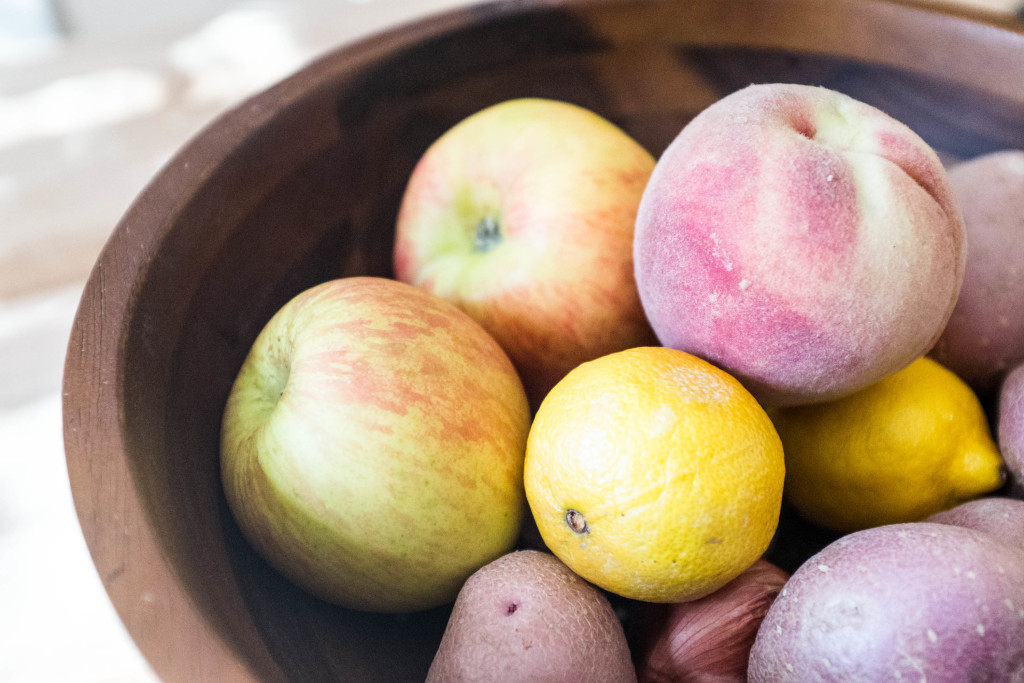 5) String up your favorite photographs with clothespins and twine.
Before we received our wedding album in the mail, we had lots and lots of Costco prints, which we used to select photos for the album. Not wanting to waste those prints, I pasted each of them on brown card stock and strung them up on the wall. You can read all about that super easy project here.
We no longer have the photos strung up in our new home, but I've stacked them on the coffee table for guests to flip through. It works so well and was much cheaper than the album!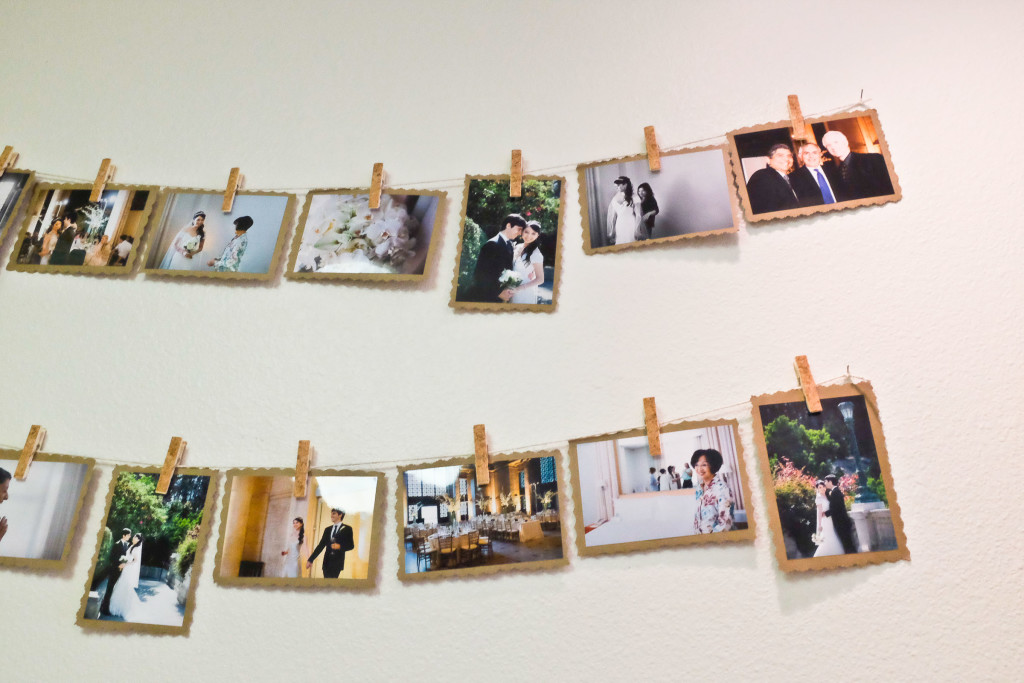 Bonus tips:
Less is still more. When it comes to decor, the less busy your walls and surfaces, the more your simple pieces will stand out. I love seeing a lone bouquet on a table, or a simple painting on the walls.
Furthermore, making your home spic and span is also key to creating a chic and inspiring space. So yes, cleanliness makes a big difference. And this is coming from the girl who hates cleaning! Thankfully, Hannah wrote a brilliant post about what to clean when you only have 20 minutes. Check it out!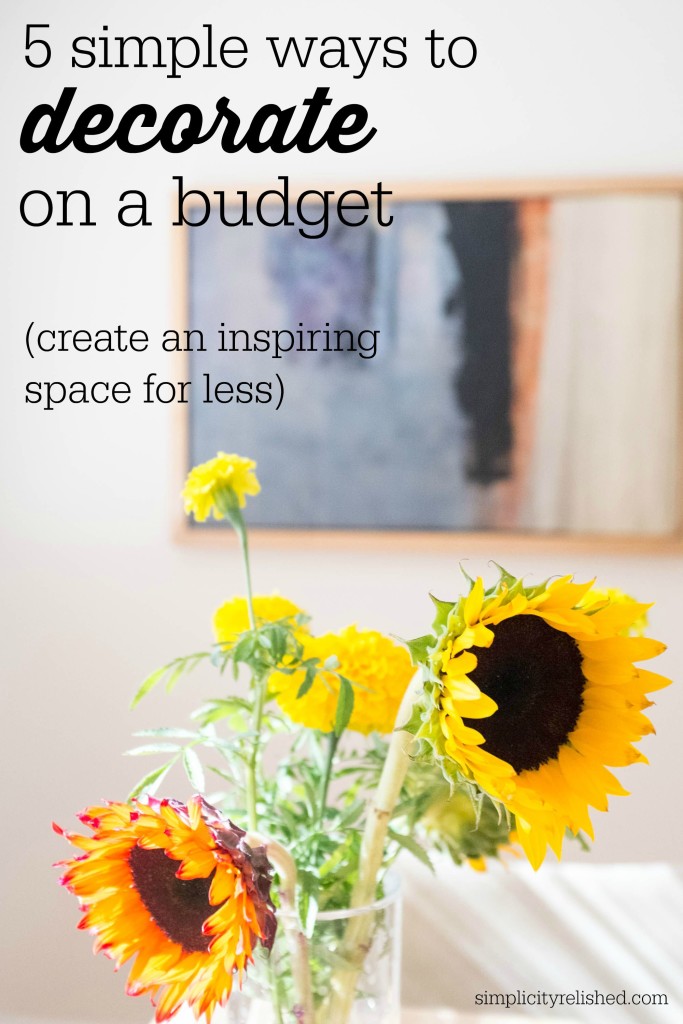 What are your favorite ways to decorate on a low budget? I'd love to know!