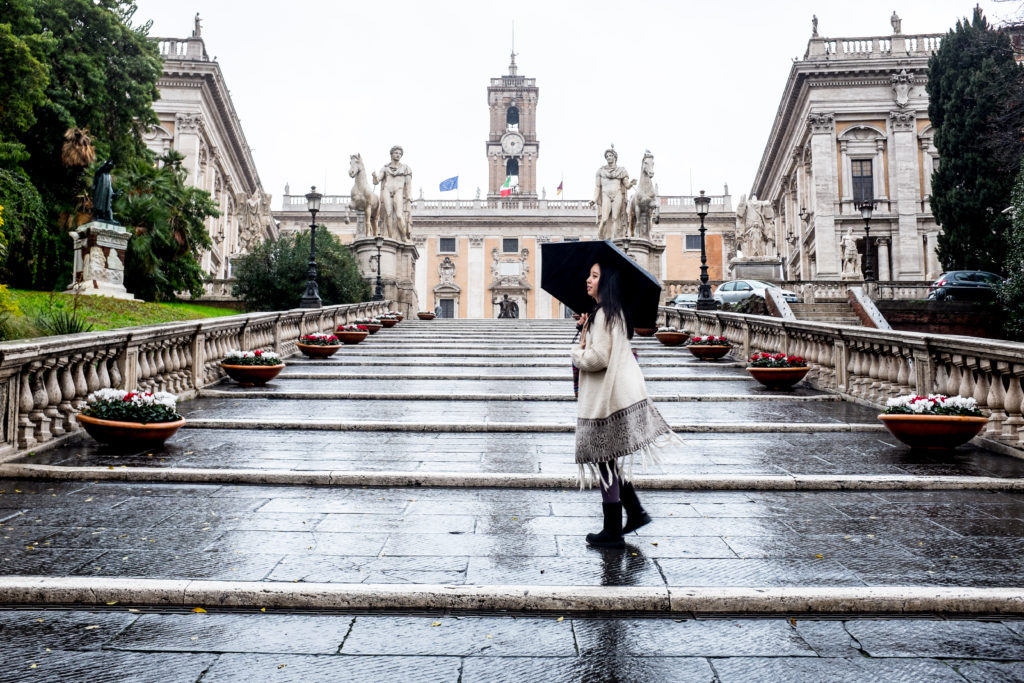 We've just returned from an 18-day trip around the world. Aaron discovered an unusual route that would take us east from Los Angeles to Rome, Rome to Taipei, Taipei to Shanghai, and Shanghai to LA. All nonstop.
So on December 12th, we packed our bags and left for the longest international trip we've taken since 2015. And it was not without stress and apprehension that we sat down in our tight middle-aisle seats on the Norwegian flight to Rome. The past several months have been exhilarating, exhausting, and somewhat isolating. Projects carry into the new year. Results await us on the other side.
I myself have been caught up with a particular project that has been all-consuming. Its intellectual demands leave my writing pen dry, and its emotional weightiness leaves my spirits low. As the deadline looms close (very close), I expect to feel some amount of relief, despite the commencement of a period of waiting for results. That's the lesson I have yet to truly learn: efforts and outcomes are not the same, and we can celebrate the former regardless of the latter.
The more we travel, the more clearly we see
This was my fourth time to Rome, a city that caused me to fall in love with travel nearly 15 years ago. The infamous chaos of Rome, try as it might, fails to fully overwhelm its grandeur. Everywhere you turn, you stumble on something stately and beautiful. The more closely you look, the more details come to light. A painting of the Madonna on a wall. A tucked-away cafe. A basket of flowers.
As we wandered through the backstreets of Rome's heart– Trastevere– I couldn't help but wonder: What is the future of the Eternal City? Living in Rome appears to be less an opportunity proposition than a lifestyle choice. People love Rome for the voracious carpe diem of Rome. There is always room for another plate of pasta, and a main course after that. There is espresso and cigarettes for breakfast, and tiramisu in a jar. There are more ancient ruins than we'll ever find without bulldozing the entire city. But what's next? Will tomorrow be just a fuller, busier, more chaotic version of today?
Shanghai, in some ways, is the opposite of Rome. It's a fast-moving city for fast-moving people, with impossibly high rent to show you just how fast. Within the walls of its best bars and restaurants, you'll find a generation of obscenely wealthy young people (what do they actually do?) whipping out Tom Ford lipsticks and flashing their gold iPhone Xs. Outside those walls are ordinary locals trying to make a living, zipping through Shanghai's backstreets and boulevards on little motorbikes.
The region around Shanghai is stunning: there are water towns that date back a thousand years and more; gardens built for political officers back when scholars ruled China's culture; a lake with a hundred myths that shroud it in mystery and a thousand paintings that celebrate it. These days, remnants of Old China are yielding to the new, becoming a playground for locals with means. Streets are cleaned up, canals patrolled for trash at dawn, and several Four Seasons await even the most squeamish travelers.
As much as travel inspires, it also breaks my heart. As the human race breathes in and out, fumes fill the skies (in Rome and Shanghai in particular, but also everywhere else). The hustle for bigger, brighter, and better is seductive, its fulfillment always elusive. If we all follow our instinct to be first, and if not first, then next, where will that lead us?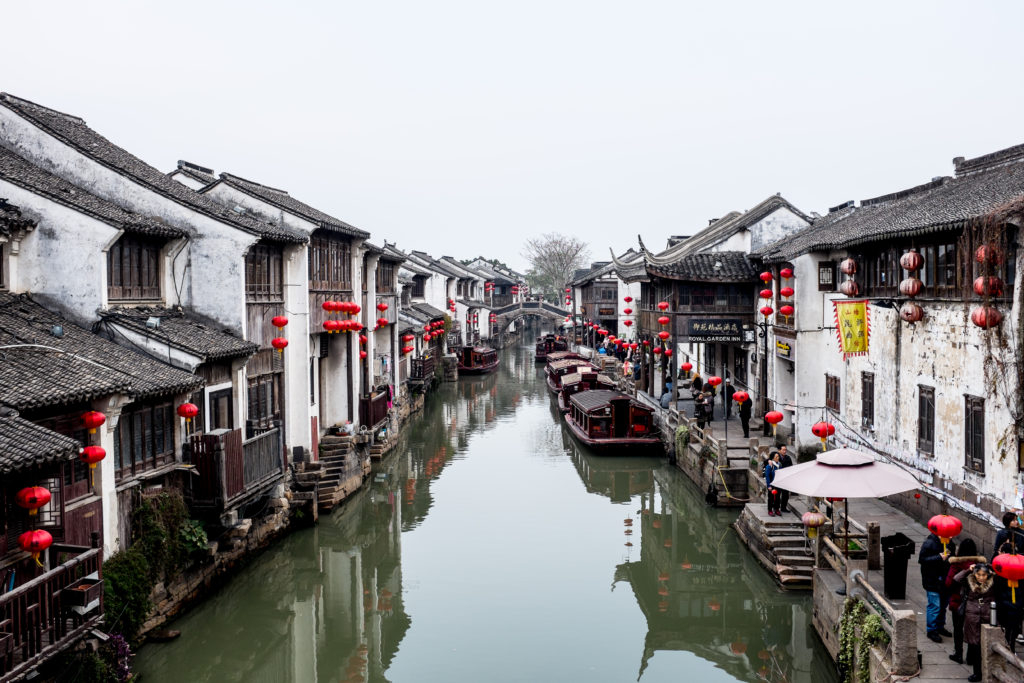 2017 in retrospect
Before Fall 2017, our year was already full. We spent a few days in Mexico City again, and I traveled to Cambodia with some of my best friends. Several months later, Aaron and I took our first flight to Oaxaca in Southern Mexico, where we encountered unbelievable local cuisine and streets bursting with celebration. I then took off to visit Guatemala with Noonday Collection, where we met our artisan partners and learned their craft (which I have no future in).
Our community group continued to grow this year, and it has been an honor to share joys and sorrows with others. We continue to ask questions of the heart, questions that matter to God: How can we live faithfully? How do we become better sisters, wives, friends? What is the right next step for our families? How can we make a difference in our local and global community?
In addition to learning in community, there were a few books that powerfully changed my perspective:
Dreams for 2018
I'm not big on New Year's resolutions, as I believe commitment to be more about grit than about timing. That said, there are several goals I'm holding for the year as I look ahead.
1) Removing pressure where it need not be applied. One of my tendencies is to be overly results-oriented, even in areas that don't really matter. I feel immense pressure for all of my tasks to reflect excellence; and while this is helpful in some areas, it's unhealthy and stress-inducing in others.
2) Deeper honesty and vulnerability with friends, and in general. Tied to #1, I hope to continue to grow in being open about the challenges I'm facing, even if I'm still facing them. So many of us like to tell the success story: we once struggled with X, but now we've succeeded because of Y. This can be incredibly isolating; so even if it means sharing complicated, unfiltered thoughts, I desire to more openly articulate my journey.
3) Cheering for others whenever I can. In a digital world of likes, views and shares, it can become less of a habit for us to verbally encourage each other. I already have the tendency to think well of others but forget to tell them on a regular basis; I hope to be able to do so more consistently in 2018.
4) Continued growth spiritually, professionally and intellectually. There are so many unknowns for us in 2018. But regardless of the circumstances, I want to continue to grow. This means setting up (and bolstering) practices in meditation, service and prayer; seeking opportunities to always do my best at work; and reading and learning constantly outside of what's required of me.
What about you? What are your plans, dreams and reflections for 2018?