I didn't grow up in a family that watched much American television. In fact, my family didn't watch any television– we owned a TV for years without actually knowing how to turn it on.
As far as I know, there were no truly strong moral objections to television. There was just always something better to do. My dad was a bookworm and my mom was always busy with something, so I rarely saw anyone watching a show or reading a magazine.
More importantly, my lack of exposure to TV– and all its nightly wonders–became a point of embarrassment. In middle school, I didn't watch the shows that all my classmates were watching and talking about. I didn't follow sports. I didn't know who was in, who was out, who was hot, who was not, and who was the next best thing.
As I gained some independence and some Internet savvy, I decided it was time to learn all these names. Whether or not I had seen their movies or shows, I wanted to recognize these public icons that everyone seemed obsessed with. It was as though our lives would not be complete if we weren't up-to-date on theirs.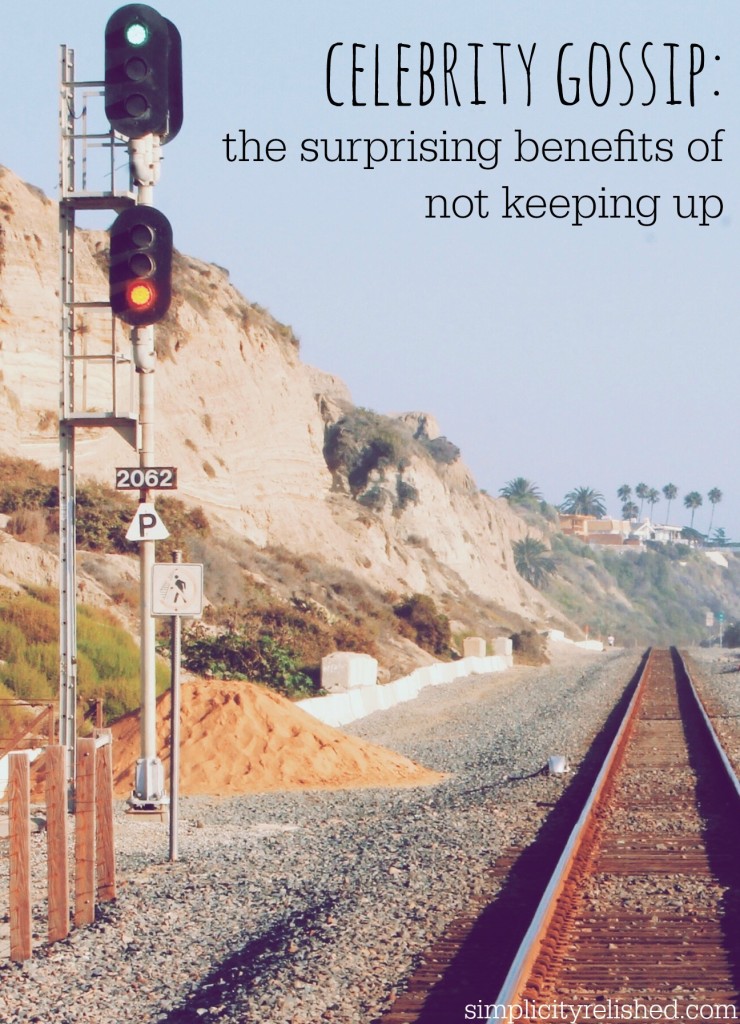 …Continue Reading