We've all heard the adage that hindsight is 20/20, but that's no consolation for poor decisions made. We can easily become so wrapped up in self-punishment for the past that we experience very little life in the present.
While all of us have regrets– large and small– we also have the agency to choose what to do with them. And specifically, there are lifestyle choices we can make to minimize the likelihood to regret our present decisions in the future.
Minimalism doesn't solve everything
After I wrote 5 Minimalist Secrets to Saving Money, I quickly realized that I did not intend for it to be a catch-all solution to better financial management. There are just a few philosophical aspects of the minimalism movement that are particularly helpful for those trying to spend responsibly.
It's the same, in my opinion, with regret. If we consider ourselves minimalists (in one or many areas of our lives), then we are forced to approach our decisions with useful principles.
Ultimately, I don't think that minimalism– or simple living of any variety– should be about the financial bottom line. It should help our daily lives reflect more what our deepest desires and core values are. And when that happens, it's very likely that our list of regrets will shorten, if not disappear altogether.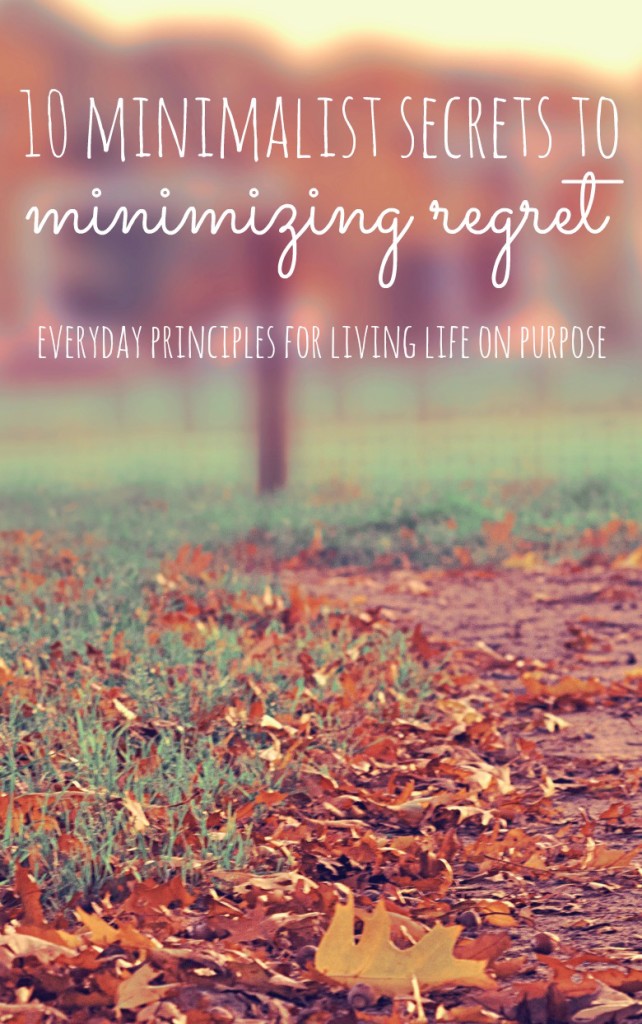 …Continue Reading