Here it is, finally: my fall 2015 capsule wardrobe! This is the first fall capsule I've put together, and I'm so excited about every piece that is in it.
Fall is a tricky season to dress for, especially here in Southern California. This week we'll be experiencing 90-degree weather, while 3 months from now we will be "shivering" at temperatures closer to 50 or 60 degrees. How does anyone dress for such a wide range?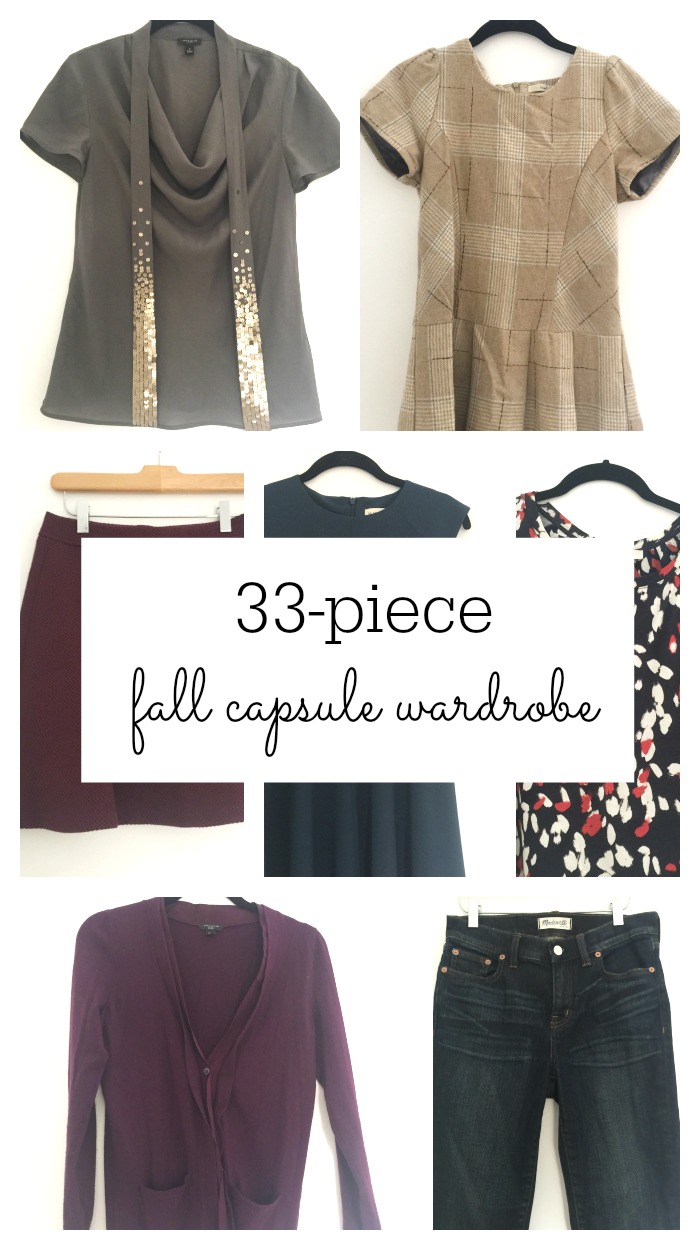 I've taken a few steps this time to make sure that no matter what the weather's doing this fall, I'll have an outfit that works well. As I've mentioned before, capsule wardrobes are for the sole purpose of simplifying our closets and our getting-ready routines. They are intended to make our lives easier, not harder.
To catch up on the capsule wardrobe project, check out some of these:
Introducing the capsule wardrobe: its purposes and inspiration.
5 goals for your capsule wardrobe: what to expect.
Capsule wardrobe FAQs: most frequent questions, answered.
Why I Shrank My Closet: and quit obsessing over my image.
What's in my Fall 2015 Capsule Wardrobe?
Every time I put together a new capsule wardrobe, I look at two major things: my calendar and the weather. I need to make sure that I have appropriate clothing for most, if not all, of my upcoming activities and obligations. I also need to make sure that those clothes are going to work with what the weather's doing.
Unfortunately that means that my warmer sweaters are still waiting to enter the capsule. They'll make an appearance in January when my winter capsule wardrobe is formed– those are the months that our temperatures actually drop to cooler than comfortable. In the meantime, I needed clothing that was work-appropriate, layer-able, seasonal, and versatile.
My biggest requirement for each piece in my fall capsule wardrobe was to be able to dress it up, dress it down, layer, and stay cool. And I think I pulled it off!

A note about shoes:
My shoes are in need of some TLC! In the next week or two, I'll be taking my shoes to our local cobbler to see whether they can be mended, or if they need to be replaced. Fingers crossed that I won't have to purchase new ones!
How to build your fall capsule wardrobe
1) Look at your fall calendar and evaluate your needs. What do you see yourself wearing in each of these situations?
2) Lay out all possible pieces and pick up the ones you always find yourself reaching for.
3) Create a color palette to maximize the versatility of your wardrobe (e.g., jewel tones, neutrals, etc.)
4) Think of the outfit combinations that you're going to wear most. Top + skirt + sweater? Blouse + pants + blazer? Think of this as your daily "uniform".
5) Begin selecting your essentials. Based on the "uniform" you created in step 4, determine which pieces fit into that uniform, and pick those up. Evaluate whether you need more versatile pieces for your uniform.
6) Shop for additional pieces that you can wear in more than one context. Sleeveless blouses, flare skirts, and solid tops are my go-to. Here are the brands I'll be wearing (though not all from this year):
LOFT
Ann Taylor
Anthropologie
Free People
MM La Fleur
Madewell
7) Try it out. Once you've found all your pieces, put together multiple outfits to make sure they fit well with each other. How many combinations can you make?
8) Put away all clothing that you won't be wearing this season. Ready to get rid of some of them for good? Here's how to sell your gently-worn clothing.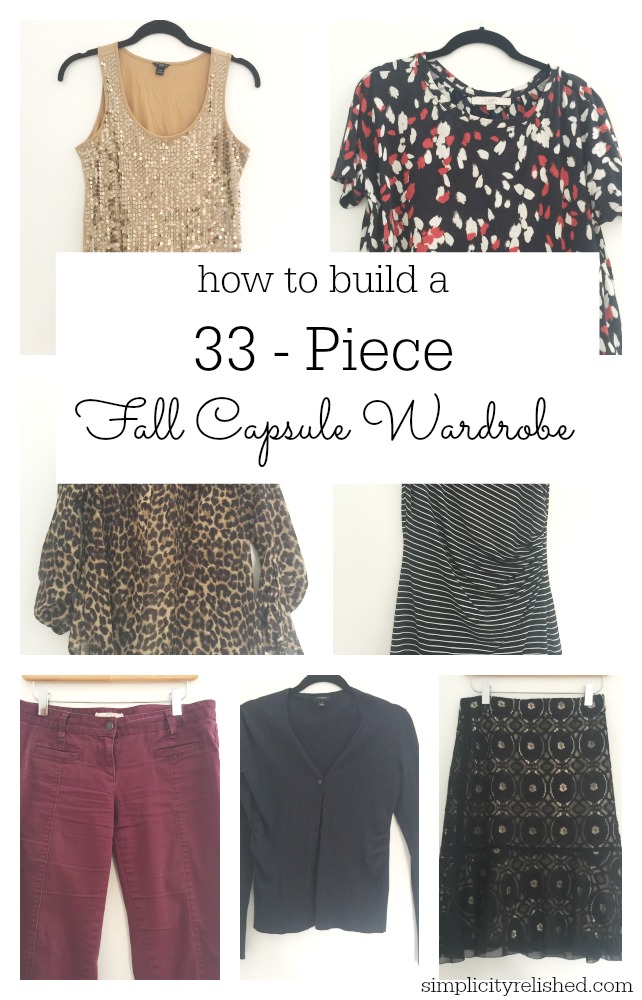 Will you be wearing a fall capsule wardrobe this year?