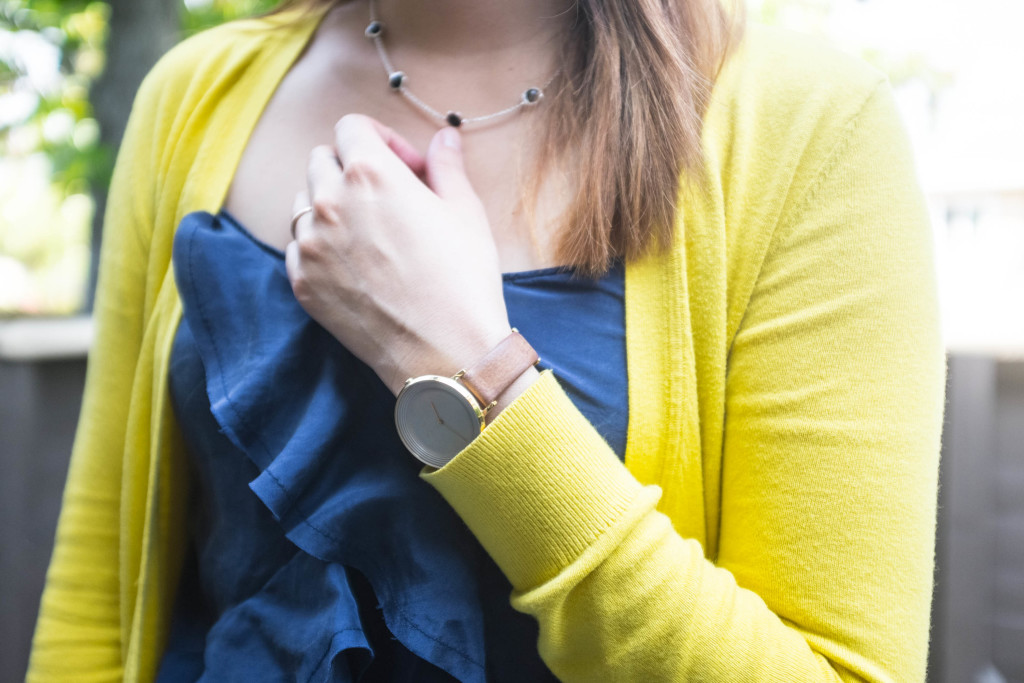 Last week I shared my summer capsule wardrobe, and I'm already loving it. The weather has been a bit chilly here in Southern California (and by that I mean cloudy 50s and 60s…), so it was good to have included some cardigans!
If you're new to the whole capsule wardrobe thing, check out these posts first!
One of the main lessons I learned from my previous capsule wardrobe was that high-maintenance clothing is not my friend. A few of my dry-clean-only pieces lasted throughout the 3 months, but others required washing. And, as a result, I lost the opportunity to wear them more than a few times.
This season, I specifically selected pieces that could stand a few washes. Some of the tops and bottoms have been in my closet for ages– 7 years to be exact! The fact that I can still love and wear them means that money was well spent.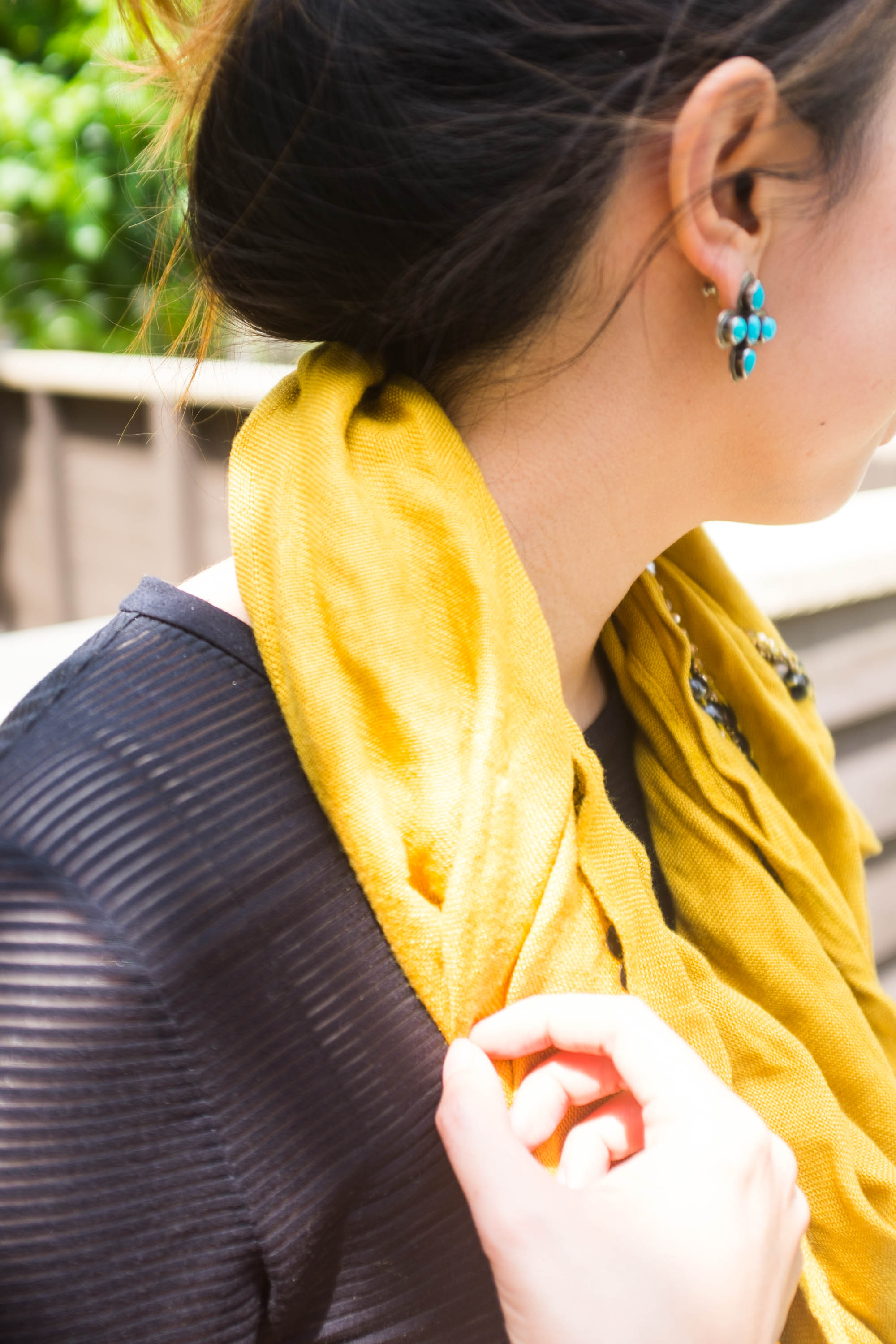 The most important thing to remember when it comes to building a capsule wardrobe is to balance variety and consistency. Variety will allow you to put together a diverse collection of outfits that is exciting and inspiring throughout the 3 months. Consistency ensures that different pieces will go well together– in materials, colors and patterns.
Accessorizing is another really fun way to take a capsule wardrobe from good to great. I don't include accessories in my wardrobe (though I do include shoes), because a scarf is not an adequate piece of clothing on its own. However, playing with these pops of color– from jewelry to hair accessories to scarves and belts– can only enhance the clothes that already make you look and feel awesome.
My Weekly Capsule Series…
Some of you asked for photos of how I wear my capsule wardrobe from week to week, so I'm sharing them on Fridays throughout the season! I hope you enjoy these outfits; they're exactly what I wore on a particular day, so you can get a good idea of what is working for me!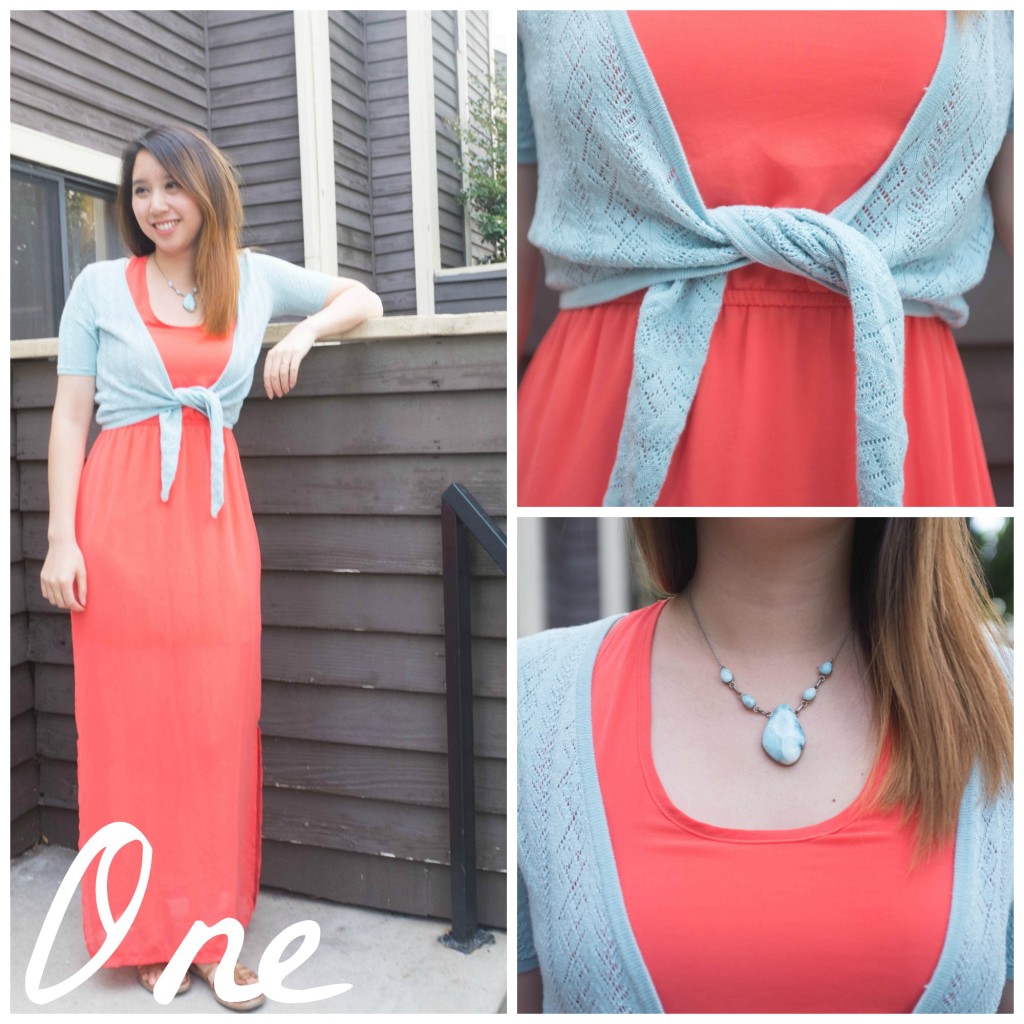 Ann Taylor Shrug (old) + maxi dress (similar)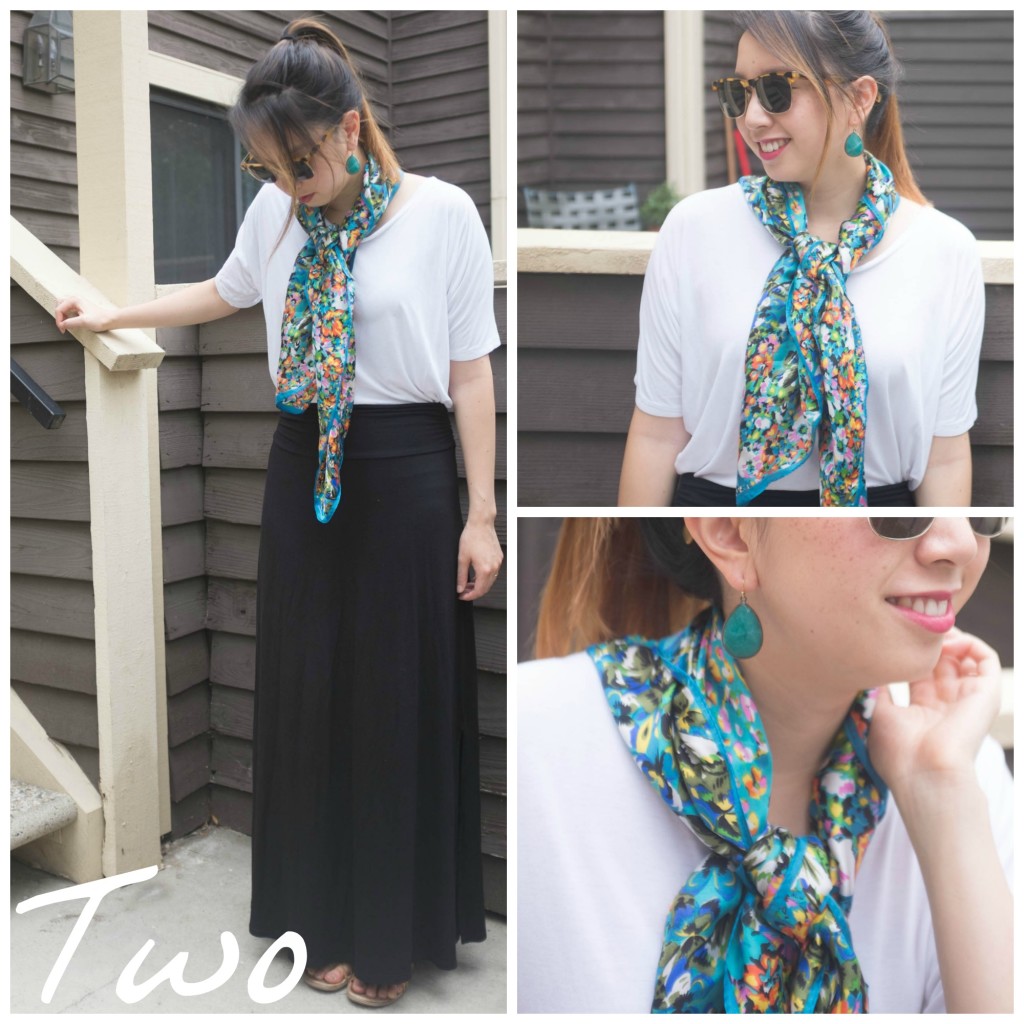 Vince t-shirt (thrifted, similar) + maxi skirt (similar)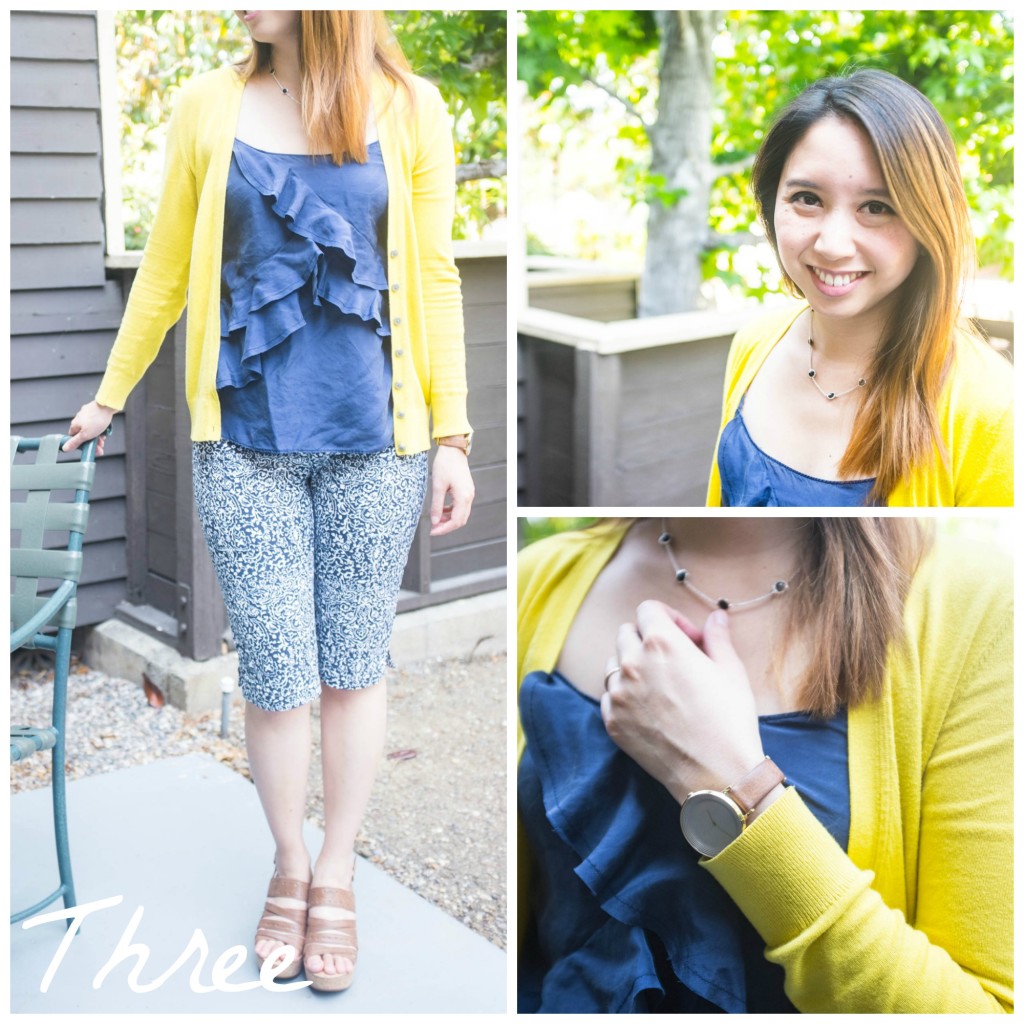 Banana Republic tank (old, similar) + Ann Taylor shorts (similar) + Ann Taylor Cardigan (old, similar)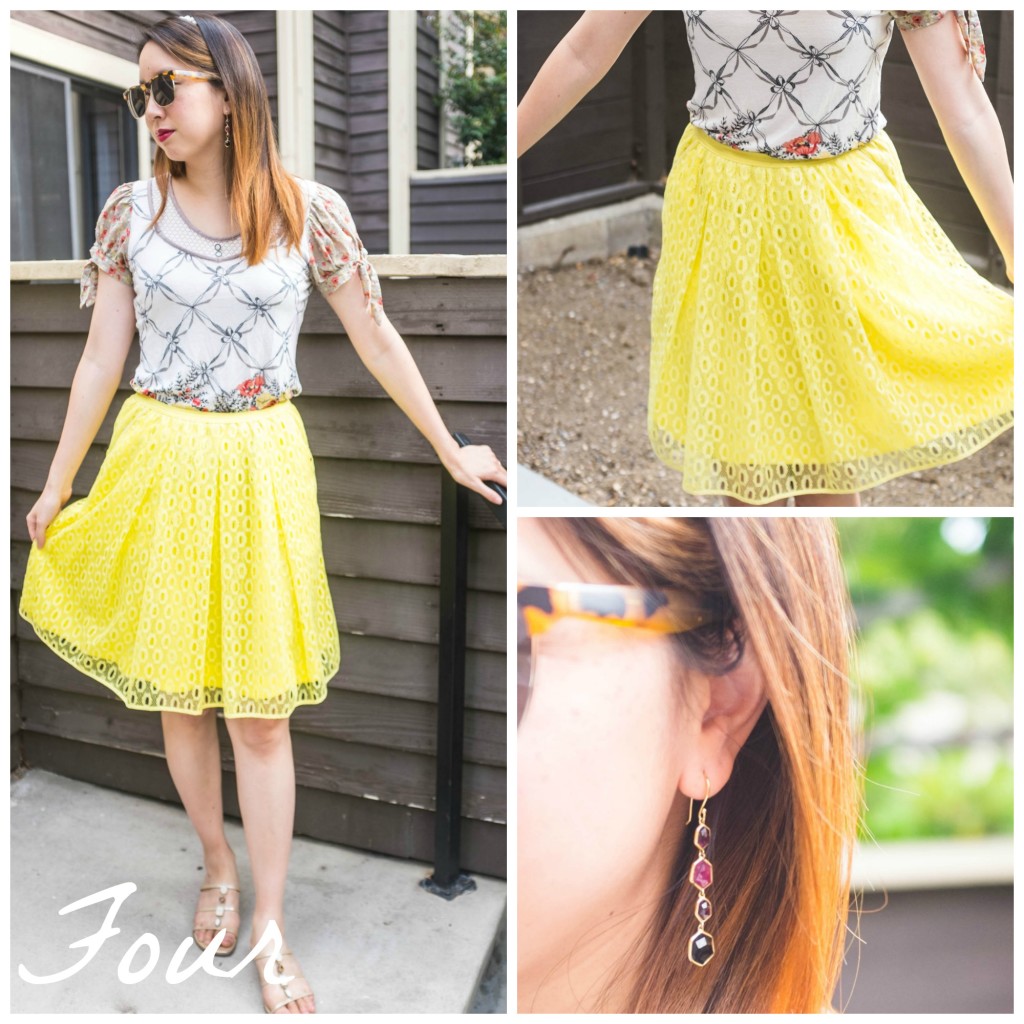 Anthropologie skirt (gifted, similar) + Floral top (old, similar)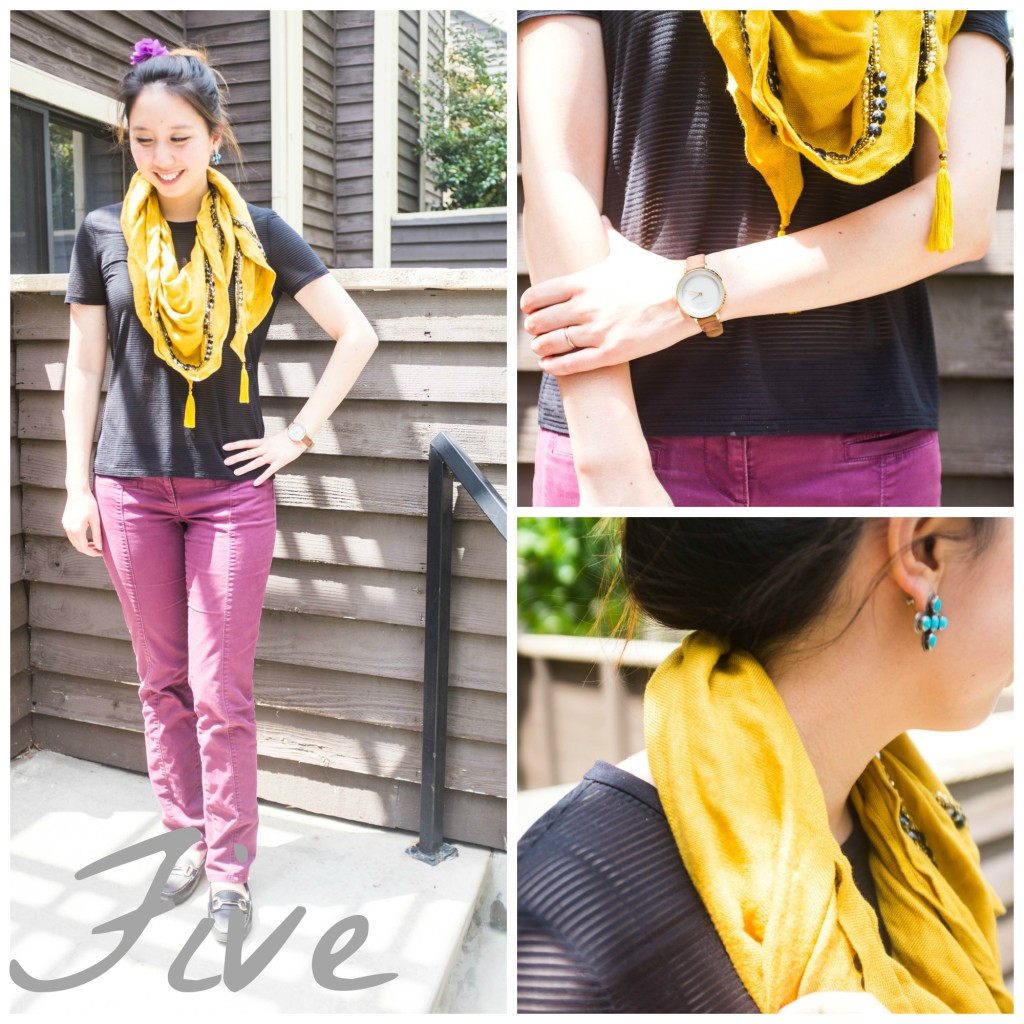 Black t-shirt (old) + LOFT pants (similar) + scarf (similar)
Which outfit is your favorite? Have you shared outfits from your capsule? I'd love to see them!