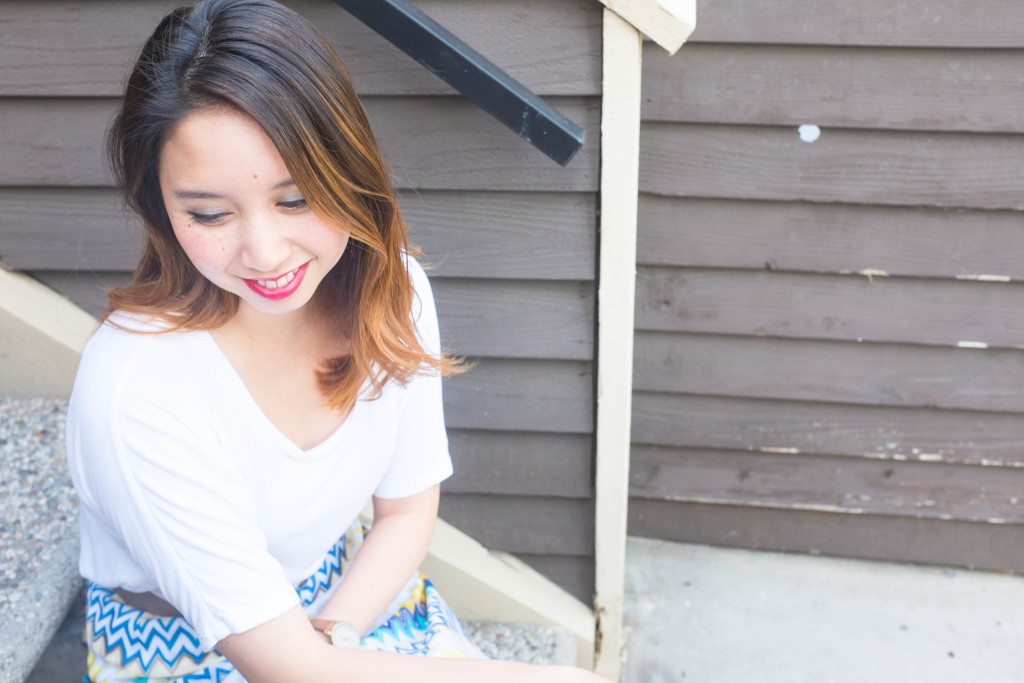 Two outfits this week, because it's been a bit of a struggle over here.
I'm feeling subdued. Not down– just absolutely exhausted. I can't even fake excitement in my writing voice right now.
I need some time to rest this weekend, and of course I'll be trying to be intentional about it. Choosing to rest takes courage. But as you know from earlier this week, I try not to succumb to FOMO, anyway. I've also noticed that it's not easy to find peace on days off. There are a hundred things we try to cram into those extra 24 hours that we are more tired– and daunted– at the end of them than when we started.
Anyway, I hope you have a sweet, undaunted, uncrazy weekend. I sure need one.
Oh, and if you're wondering what the heck a capsule wardrobe is, here are some links:
Outfit #1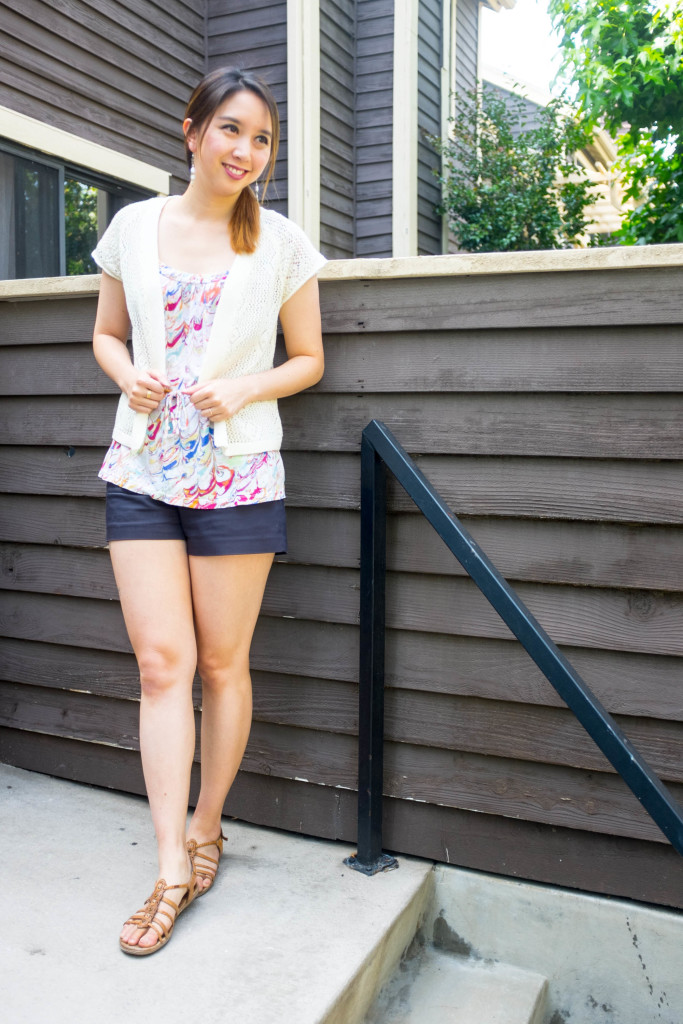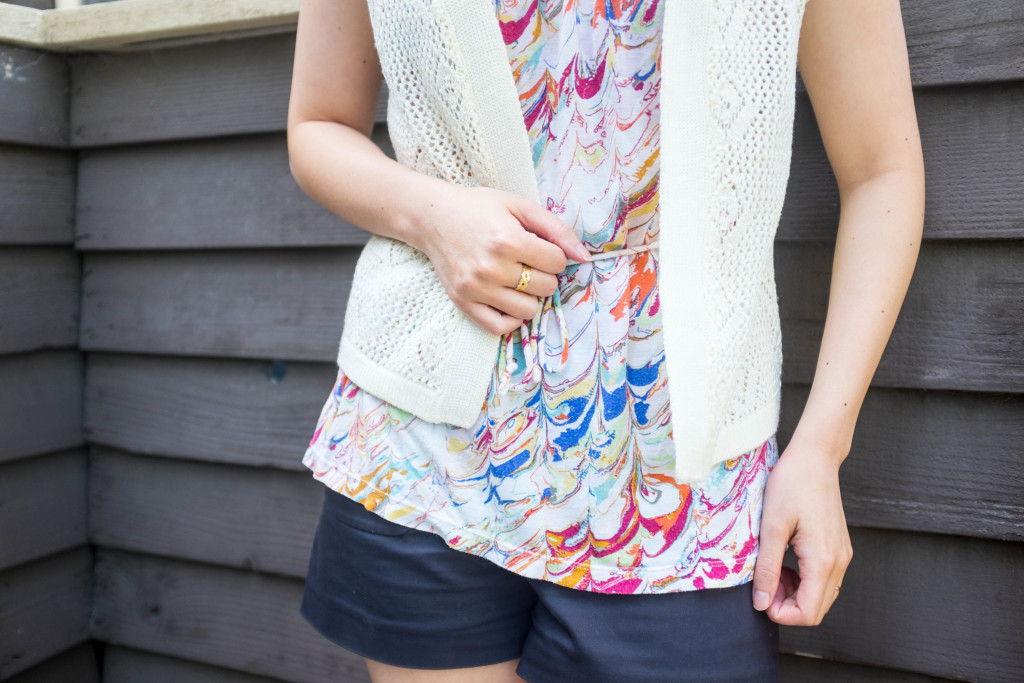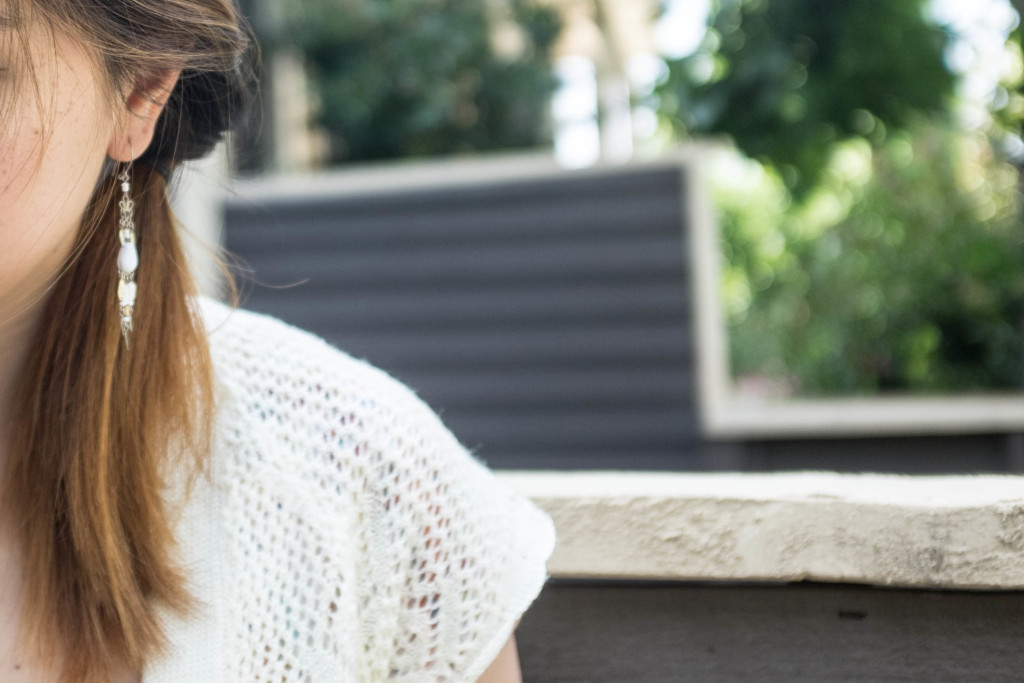 Marbled blouse (Anthropologie, old) + crochet shrug (handmade by my grandmother!) + shorts (Ann Taylor)
I have to brag about this blouse. I've owned it since I was 16! There are few purchases I made back then that I can call wise, but this is one of them.
And, my sweet maternal grandmother made the crochet shrug. She was so artistic and creative– she taught me how to make paper cranes, cooked the absolute best noodles, and never complained about anything, ever.
Don't you just love being related to amazing people?
Outfit #2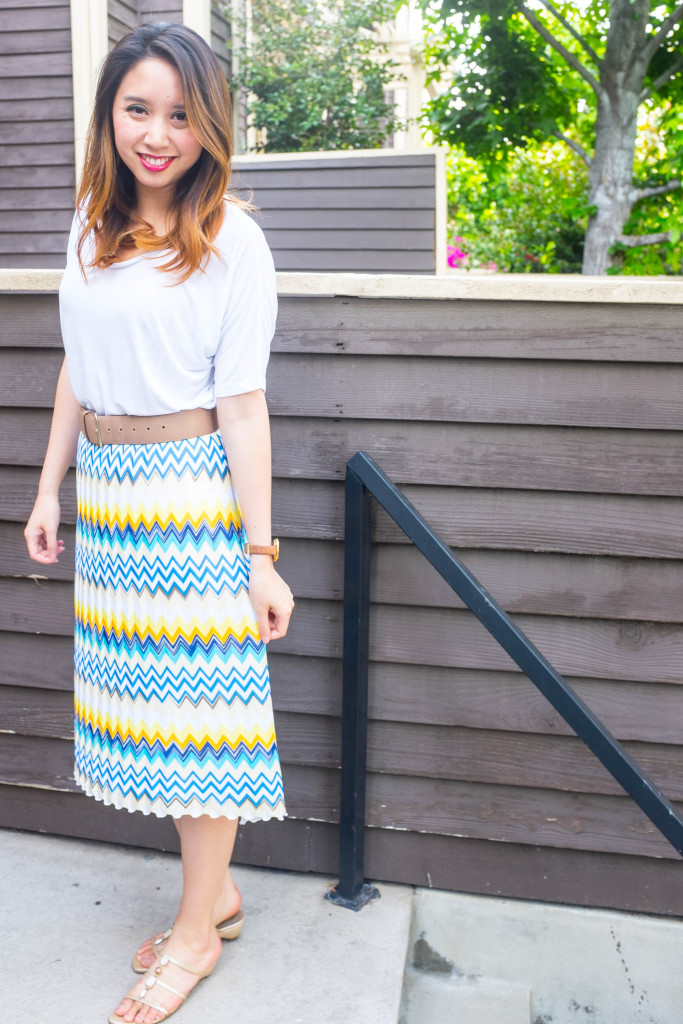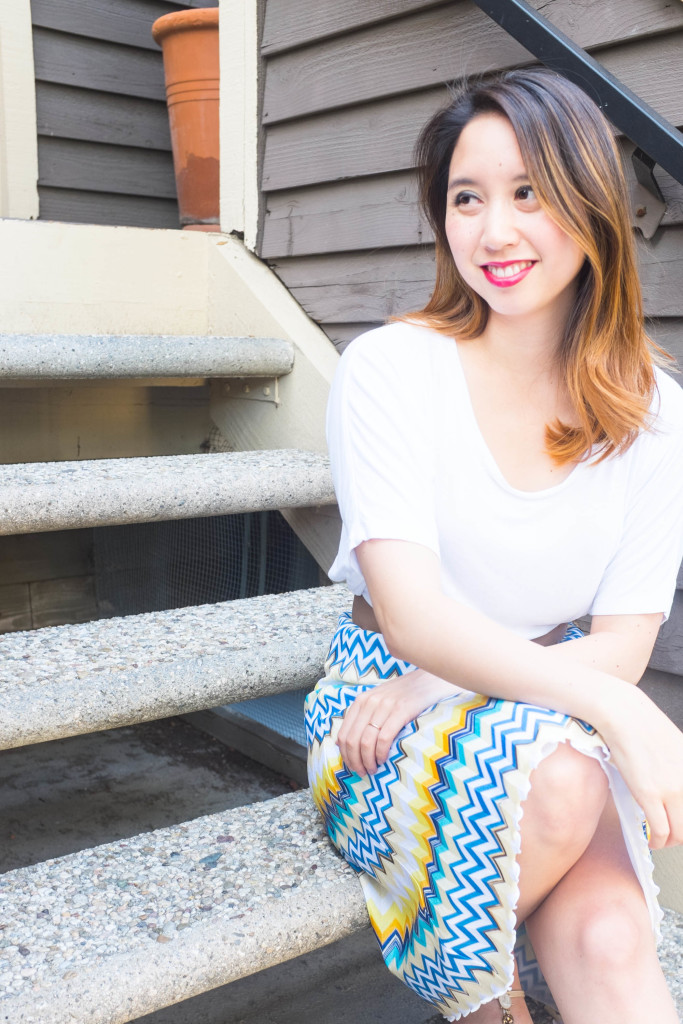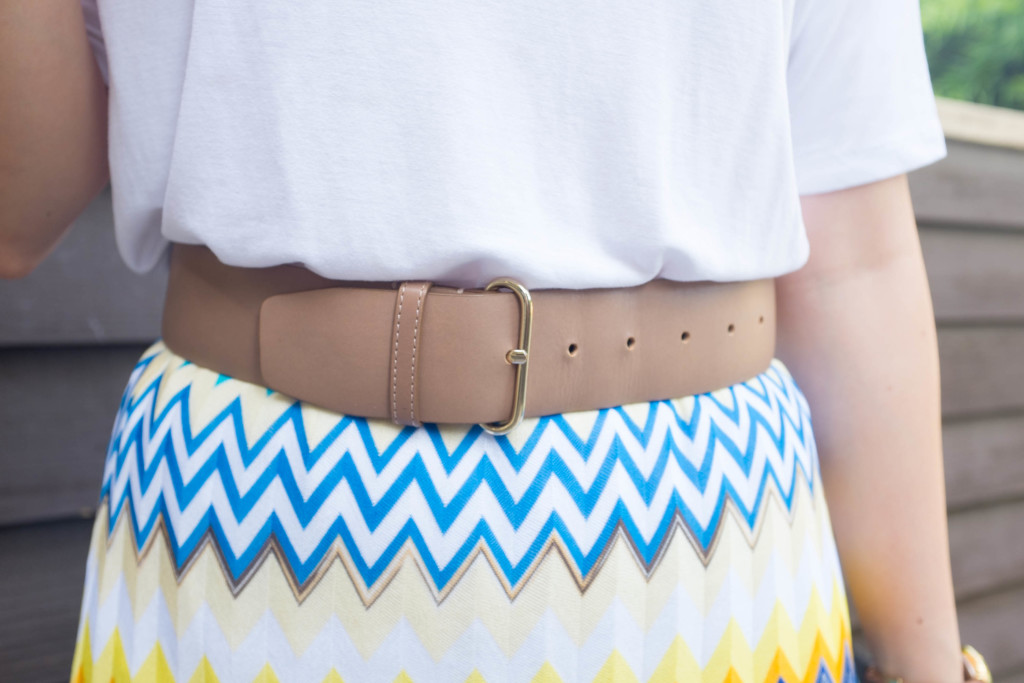 T-shirt (Vince, thrifted) + long skirt (Missoni, gifted) + belt (Ann Taylor)
I used to dislike skirts that hit below the knee– until I started working. They're the perfect alternative to wearing shorts, which are usually much too casual for many professionals.
And how in the world did I end up with a Missoni skirt? Let me just say that a very stylish person had outgrown it and gave it to me. I never would have purchased such a lovely, luxurious piece myself, but I'll gladly wear it all summer long!
Click here to see all of my other summer capsule wardrobe pieces!