I have never been a roll-out-of-bed-and-look-fabulous kind of person. I've always needed my morning time. Almost every day, I eat a full breakfast, drink hot coffee, get myself ready, check my email, plan my day, and chat with my husband. Somehow if I don't do all these things, then the whole day feels off— is anyone else like this or is it just me?
Despite how important it is for me to take my time in the morning to mentally prepare, I've also been working on cutting down my getting-ready time. I like being spontaneous, and I hate having to hold up an impromptu gathering or outing by half an hour because I have to "get ready."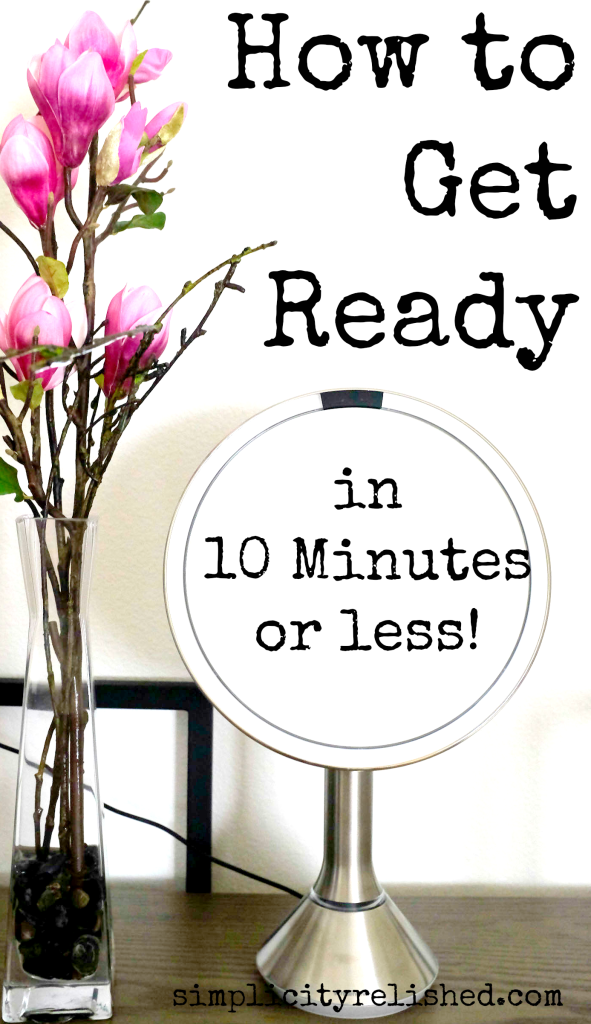 Confession: it used to take me more than half an hour to get fully ready. It's true that I took my time and didn't bother to move very quickly, but for the most part I was just obsessing over every detail of my outfit and makeup.
Yup that was me– before I discovered minimalism and realized how much I really wanted to focus on other things.
Anyway, the good thing that resulted from that is that I tried on a lot of beauty products. I still have a dwindling stash of items I'm now slowly using up, but I thought I'd share about my favorites. And how I now get ready in 10 minutes or less.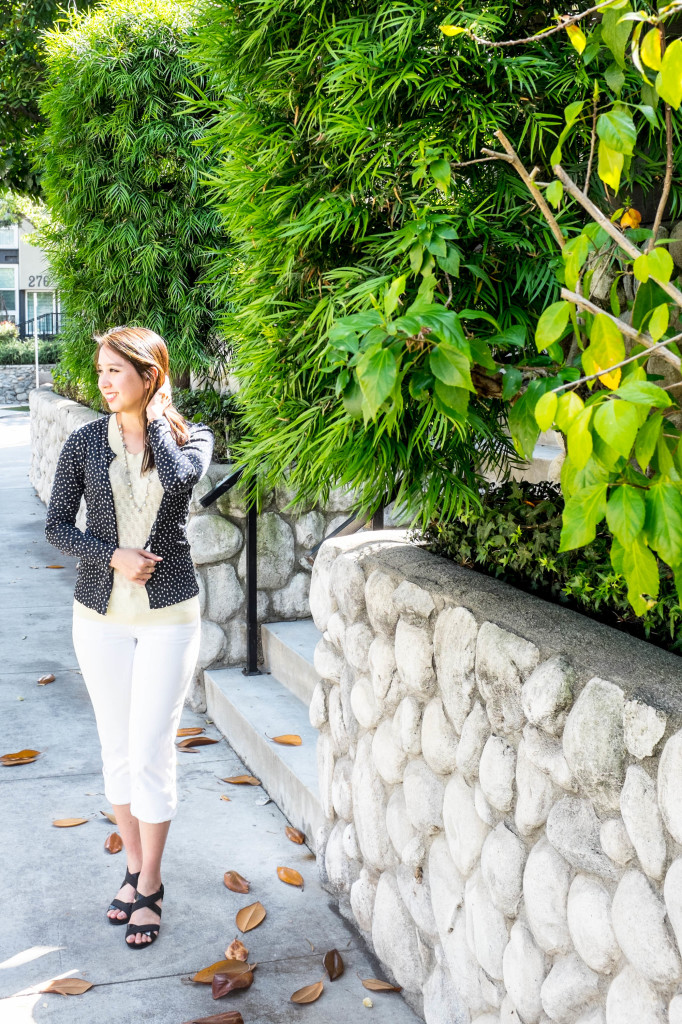 How To Get Ready in 10 Minutes (or less)
1) I get dressed in 2 minutes with a capsule wardrobe– a sample outfit is pictured above! Grab a top and bottom you already know you'll love, throw on a few accessories and you're done– the genius of a capsule. Got questions? Get them answered here, set goals for your capsule wardrobe here, and check out what's in my wardrobe here. More capsule wardrobe tips here.
2) I do my hair in 3 minutes by brushing it through with some water, or putting it up in this 3-minute messy bun.
3) I finish my makeup in 5 minutes by using products that have a quick payoff. Yes– I can put on moisturizer, foundation, blush, eyeshadow, eyeliner, mascara, brow liner, and lipstick in 5 minutes flat.
How do I do my makeup so fast? Yes, it takes practice, but it's not hard to learn! The key is to create a routine that works for you, and to achieve consistency with your look everyday. Even if it means switching between eyeshadows and lipsticks to keep things interesting, you can nail down a regular routine that offers structure and efficiency.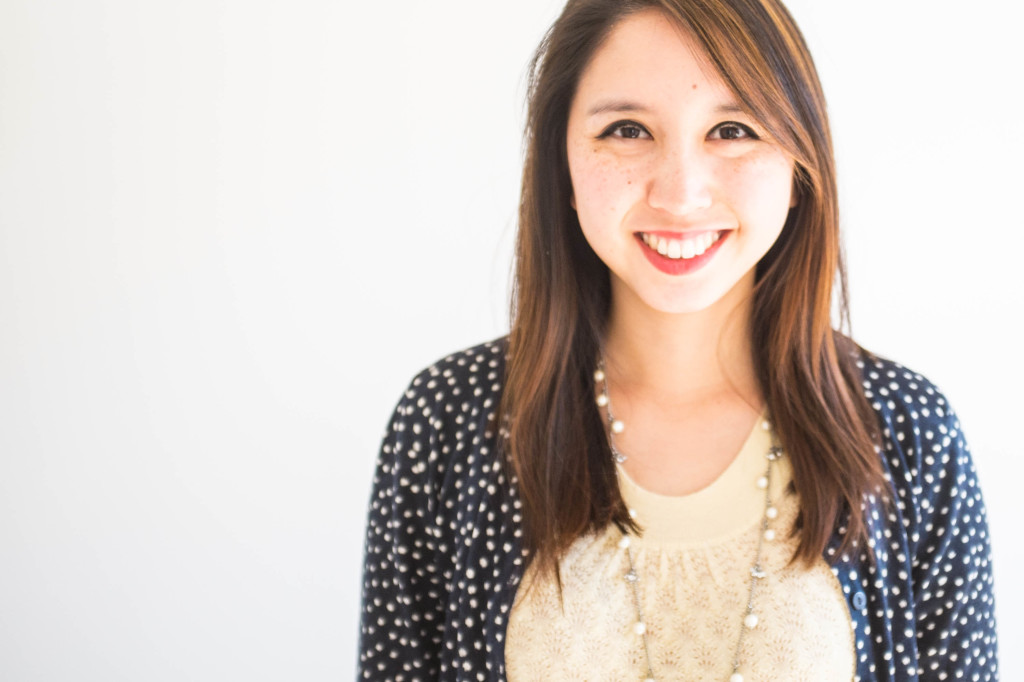 Using products that actually work, and work fast, has been so important. Who has time to swipe on mascara for 5 minutes per eye every morning? (Admittedly, I used to.) But to increase efficiency, it's come down to choosing products that don't require a lot of tools or time spent perfecting, and I've learned how to use them well.
Moisturizer with sun protection: A Perfect World (SPF 25) by Origins. Foundation: Amazonian Clay by Tarte. Blush: Color Stick by Shiseido. Eyeshadow: Peeper Pleaser by Origins (in Copper Penny). Eyeliner: Benefit They're Real Pushup Liner Mascara: Benefit They're Real. Lipstick: Extra Rich Lipstick by Cle de Peau (pricey) and also Different Lipstick by Clinique.
I am almost 100% sure that if it's a goal you have, then you can speed up your getting-ready process. If I could make it happen, then so can you!
How long does it take you to get ready in the morning? Do you tips on speeding it up? I would love to know!